"It's spectacular to watch him every day. He is the best player there is and the best there will ever be," said first-year Barcelona manager Ernesto Valverde yesterday after witnessing yet another breathtaking display of excellence by Lionel Messi in his team's 5-0 victory over Real Betis. Messi scored twice, assisted another goal, completed a comical 12 dribbles in 14 attempts (that made for the most completed dribbles in a single La Liga match in the past three seasons), and did all the other large and small things that make him the singular force of glorious destruction that he is. "We're living at the same time as him, so we just have to enjoy him," Valverde added. "I've coached against him in the past and I know what he's capable of. Now I can enjoy him."
Messi's comrade in chaos, Luis Suárez, who himself performed wondrously with two goals and two assists in the match, expressed much the same opinion as regards our having the good fortune to be alive and sighted and loving soccer in the age of Messi:
"In every game, Messi adds a special touch," Suarez told reporters after the final whistle. "This was another match in which Leo was spectacular. People should feel privileged to be able to watch the best player in the world."
I'm going to include one of those long highlight compilations (though thankfully it's not set to a bad dubstep soundtrack) of Messi's game here for those of you who either missed the match or did watch but want to bask in it all over again, but for those who don't have time for that, here is probably the most exemplary clip from the match:
G/O Media may get a commission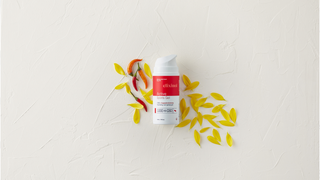 Yes that is the world's deadliest striker, 87 minutes into a blowout in which he's already scored twice, deep in his own territory, picking the ball up right in front of the defense, twisting and bobbing his way around three defenders who seem to want nothing more than to clobber the ball, ideally, but if not that then the man on the ball, so as to exact some small but satisfying bit of revenge on their tormentor. For a lesser player, even a great one, it would have been more than enough just to drop deep and collect the ball so as to help move it up the pitch at a point in the match when he'd be forgiven for loitering near the opposing center backs and wondering what he was going to eat for dinner; Messi, though, does so, then calmly deals with the mass of arms and legs swooping in to stop him and slinks past them all, cruelly denying his opponents their retribution while heaping on even more shame and embarrassment to boot.
Barça didn't score from that move—though they did add another Messi-assisted goal not long after—but the genius on display during it, and the drive and commitment to attempt it at all, shows why Messi is Messi and why we're so lucky to be able to watch him work. Even the Betis fans—who couldn't help but respond to a few of instances of Messi's brilliance with applause—and players appreciated how unreal the Argentine's play is, and how compelled everyone is to enjoy it:
The implied but often unstated words that follow one's imploring of others to "enjoy Messi," as Valverde and Suárez did after the Betis game, are these three: "... while it lasts." It's depressing and even a little scary to think about the End of Messi. He is every bit as good today as he's ever been during his more than a decade of dominance, if in subtly different ways. This can give the erroneous impression that maybe he really can defy time, age, and nature. In reality, though, he is on the wrong side of 30 now, not as fast or energetic as he once was, and the wrinkles on his game that belie his age are barely perceptible but still just about visible if you squint hard enough.
For proof of how time remains undefeated, look at Messi's chief rival. Cristiano Ronaldo will turn 33 in a couple of weeks, and though he's coming off a record-tying fifth Ballon d'Or, he's currently in the midst of his worst season in more than a decade. Ronaldo has just six goals this season in league play, tied for 17th-most in La Liga's Pichichi race, and has clearly lost too much of his famous acceleration and agility and overall athleticism to realistically recapture his form of old. This doesn't mean Ronaldo is bad now, especially given that he struggled through a similarly barren patch of form last season before turning it on by the end and leading his team to the league title and a second consecutive European cup. But it does mean the best of Ronaldo is unquestionably behind him; that while he might be able to muster the odd month or so of close-to-peak performance he no longer can do so with his alien season-long consistency; and that already he's lost his spot as the world's second-best player to Neymar. The coming years will only hasten the deterioration of Ronaldo's game, until the generational icon we've known and loved and/or loathed for so long will bear almost no relation with the version of Ronaldo that will then stand in front of us.
Messi, with his wider range of skills and the way his gifts are less tied to raw athleticism than Ronaldo's, probably won't suffer a decline that perfectly mirrors his rival's. It seems like Messi could continue to thrive at somewhere close to his peak for several years to come. What is not up for debate, though, is that within the next three or five or seven years, the Lionel Messi we know will be the one that exists entirely or primarily in our memories. By that point some new player or players will have grown as Messi has declined, making his or their own case or cases for the title of world's best. It won't be the same—it can't be the same, not when Messi has made such a strong claim for being the best player not just of his generation but of all time—but the game will move on and we'll continue watching. As long as fans of the sport continue to properly appreciate peak Messi while we still have him, we'll have more than enough memories of random evenings in Seville and the like to cherish for a lifetime.