In advance of this afternoon's interview, Katie Couric's show has released recordings of three voicemails provided by Manti Te'o. The messages were left on Te'o's phone by who he believed was Lennay Kekua. As the Daily News reported this morning, hoaxer Ronaiah Tuiasosopo claims he disguised his voice over the phone, and Te'o was always talking to Tuiasosopo posing as a woman.
Lennay speaks to Te'o before her first chemotherapy session:
This is a jealous Kekua accusing Te'o of having a girl in his room:
G/O Media may get a commission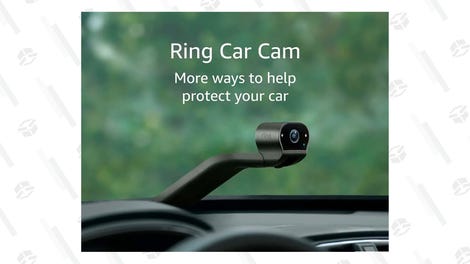 This voicemail was left for Te'o on Sept. 11, 2012, the day Kekua claimed she had been released from the hospital. (Original accounts of Te'o's tragedy put her release on Sept. 10.) On the 12th, she "died."
Yeah, that absolutely sounds like a woman. Couric saw what are reported to be Te'o's phone records, and claims there were "dozens of calls, some hours long, to one phone number." ESPN's spreadsheet had indicated "more than 1,000" calls over a four-month span.
Katie Couric's site has all the messages, but it keeps going down so we're hosting them here.