Sean Cummins was just a regular guy with too much time on his hands, and a pseudonymous Twitter account, and a knack for guessing at soccer transactions. Liverpool executives believed that "Duncan Jenkins" was a real journalist, with sources inside the club, who drove up the team's transfer costs by leaking upcoming deals.
So Jen Chang, Liverpool's director of communications (formerly of ESPN and SI.com), got in touch with Cummins-and threatened him. If Cummins didn't drop the "Duncan Jenkins" charade, and admit everything, he'd be banned from Anfield for life. His information would be leaked to angry supporters and press to make his life miserable. His father's business would be ruined.
Cummins came clean, but also revealed Chang's actions. Chang responded with a brief denial-shot to pieces when the above surveillance video, of his meeting with Cummins at a Manchester cafe-and disappeared from view. He's been silent on Twitter and withdrew from the Football Writers' Association dinner while the club quietly conducted its investigation.
Today saw the first official reaction: a public apology from Liverpool to Cummins.
"It is apparent that you clearly feel that you have not been treated in a manner that is becoming of a Liverpool FC official," [managing director Ian] Ayre told Cummins. "Based on everything I have heard and seen, including information provided by parties involved in this matter, I acknowledge that some of the elements you highlight were not appropriate. If you perceive them to be threatening that is not behaviour that is acceptable for a member of staff. I would therefore like to apologise to you on behalf of Liverpool FC for any upset and distress this has caused you. Clearly it is not appropriate for me to comment on how the club is managing this internally and I trust you understand this."
G/O Media may get a commission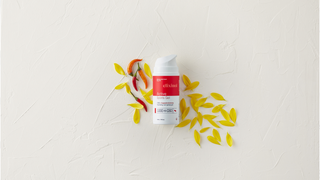 Chang's employment status remains in limbo. Liverpool confirms that their investigation is ongoing, but wouldn't comment on any disciplinary actions.