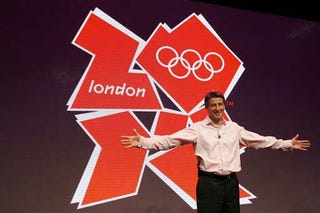 The folks in charge of the 2012 Summer Olympics in London released their logo yesterday and it's ... uh ... a major Tetris disaster? A sketch Picasso made on a bar napkin while drunk? No one seems quite sure.
"It won't be to be everybody's taste immediately but it's a brand that we genuinely believe can be a hard working brand which builds on pretty much everything we said in Singapore about reaching out and engaging young people, which is where our challenge is over the next five years," said Sebastian Coe, London 2012 chairman.
Yep: That logo is totally what the kids like. We can't wait to see what the Olympic mascot looks like. We're guessing this.
London Unveils Logo For 2012 Games [BBC Sport]
(And the anti-logo contingent is already petitioning)