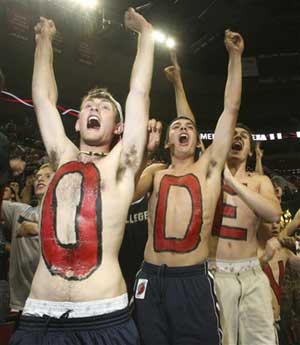 Obviously, the Internets are gonna be buzzing all day today with draft analysis and all that dirty business, and everyone's gonna be telling you who the winners and losers were after a night where nothing other than the reading of names happened.
That said, some thoughts. Because our opinions are worth nothing, which makes them as valuable as everyone else's today.
• We found ourselves surprised that so many in Seattle were against the Ray Allen to the Celtics trade. You've got Kevin Durant for the next so-many years; why have a guy like Allen hanging around? Gotta be good for Allen, too; lots more threesome opportunities in Boston. (Link NSFW)
• We always find the trades on draft night more fun anyway. Zack Randolph to the Knicks? That's a lot more enjoyable to play with than Jared Dudley in Charlotte.
• Honestly, it was mostly just a night for the Pacific Northwest. We'd totally move there if they had a subway.