Thanks to a number of recent email leaks, there has been much focus of late on Joe Paterno's presumed role in Penn State's decision not to report Jerry Sandusky to child welfare authorities back in 2001. But Yahoo's Dan Wetzel has spoken to a source who assures him the focus of the report being prepared by former FBI director Louis Freeh will go far beyond Paterno. That report will be made public at 9 a.m. (EDT) Thursday, according to an email the Freeh Group sent to various media outlets (including Deadspin) about an hour ago.
Anyway, here's Wetzel:
According to a source, "everyone" is going to be under a harsh microscope, leaving multiple parties across the athletic department and university as a whole open to blame for a series of missteps and failures regarding the university's handling of allegations of sexual assault made against Sandusky, a longtime defensive coordinator under Paterno.

The role of the iconic Paterno, the winningest coach in major college football history, no doubt will be a focus for the media and public. But the expansive, exhaustive investigation by Freeh Group International Solutions, headed by former FBI head Louis Freeh, has delved into all aspects of the situation, a source says.
The leaks that have implicated Paterno have led many Penn Staters to wonder if Freeh's report will simply throw Paterno and former university Graham Spanier under the bus while sparing the school's board of trustees, the group that had made the decision to hire Freeh, whose inquiry is supposed to be indepenent. But the Freeh investigation appears to have gone well beyond whatever was in the emails. As has been reported before, roughly 400 people have been interviewed, and, as Wetzel points out, "thousands of pages of documents" were also subject to review.
More from Wetzel:
A source said investigators looked deep into subjects as varied as the university's standard police and sexual assault reporting practices, including for non-athletes, and spoke to non-Penn State athletic administrators who had interactions with Sandusky in and around his early retirement after the 1999 season. One university employee interviewed by investigators described the questioning as "annoyingly thorough," with little of it dealing specifically with Paterno or the football program.

A source reiterated that no one and nothing escapes responsibility.
Lawyers representing Spanier told StateCollege.com today that Spanier met with investigators on Friday in Philadelphia—at Spanier's request. That, of course, leads one to wonder whether that was the first time Spanier actually met with Freeh's investigators, or if Friday's conversation was merely a follow-up in the wake of all the recent leaks. In that same StateCollege.com report, Spanier denies ever being "told of an incident involving Jerry Sandusky that described child abuse, sexual misconduct or criminality of any kind, and he reiterated that during his interview with Louis Freeh and his colleagues." It's going to be very interesting to see how the Freeh Group parses all of this.
G/O Media may get a commission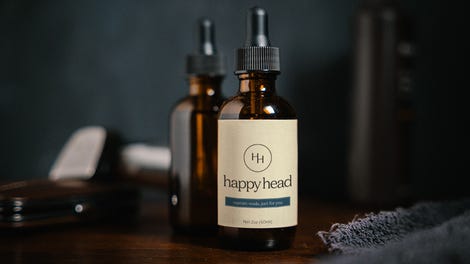 Here is the the email the Freeh Group sent out about an hour ago:
FOR IMMEDIATE RELEASE


ANNOUNCEMENT OF JULY 12 PUBLICATION OF REPORT REGARDING THE PENNSYLVANIA STATE UNIVERSITY AND PRESS CONFERENCE LED BY JUDGE LOUIS FREEH

Philadelphia, PA, July 10, 2012 – Judge Louis Freeh announced today that his report of the investigation into the facts and circumstances of the actions of The Pennsylvania State University surrounding the child abuse committed by a former employee, Gerald A. Sandusky, will be published online at 9 a.m. EDT on Thursday, July 12. Judge Freeh will also hold a press conference for members of the media at 10 a.m. EDT on the same day to discuss the findings and recommendations in the report. Judge Freeh and his law firm, Freeh Sporkin & Sullivan, LLP, were retained in November 2011 on behalf of the Special Investigations Task Force of the Board of Trustees of The Pennsylvania State University to conduct the independent investigation.

The report will be available as a PDF file at www.TheFreehReportonPSU.com. The publication of the report will be the first time anyone outside of Judge Freeh's investigative team will in any way receive the report, including The Pennsylvania State University Board of Trustees and the Special Investigations Task Force. With the exception of the interim recommendations made by Judge Freeh's team in January 2012, this will also be the first time the full recommendations will be shared.

A live feed of the press conference will be available to the media through satellite broadcast detailed below. Additionally, a video replay of the press conference will be available to the general public later that day on the same website.
Freeh probe into Penn State in the Sandusky case will focus on more than Joe Paterno [Yahoo]
Spanier Tells Freeh Investigators He was Not Aware of Any Child Sexual Abuse by Sandusky [State College]