Paulina Gretzky, Wayne Gretzky's daughter, was the cover model for the May issue of Golf Digest. A few female pro golfers are annoyed about it.
The issue's about fitness, so Gretzky's wearing a sports bra and yoga pants on the cover. (The first issue about fitness featured Golf Channel personality and former golfer Holly Sonders, who is also an attractive woman.)
See? Fitness, or something. And golf.
Karen Crouse of the New York Times spoke with a couple of female pros, who seemed annoyed at the obvious cheesecake. Stacy Lewis sounded resigned to the matter:
"It's frustrating for female golfers. It's kind of the state of where we've always been. We don't get respect for being the golfers that we are. Obviously, Golf Digest is trying to sell magazines. But at the same time you'd like to see a little respect for the women's game."

Does Lewis, 29, read the magazine? "Not much," she said. "Obviously you see some of the covers; you see things like that. ..." Her voice trailed off.
G/O Media may get a commission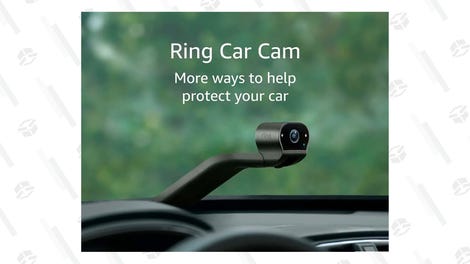 Juli Inkster, who's won multiple majors and has a place in the World Golf Hall of Fame, also called the cover "frustrating":
"I think they should maybe recognize some of the great women golfers that we have. It's like, What do you have to do to get a little respect? I'm guaranteeing you right now, it was not a woman editor who chose that cover."
Paulina Gretzky has a minor connection to golf, in that she casually plays—here's a photo of her golfing in course-appropriate clothes—and is dating pro golfer Dustin Johnson. Does that seem to be enough to deem her worthy of a golf magazine's cover? It's debatable.
To be fair, Golf Digest editor-in-chief Jerry Tarde, who is a man, defended the choice by pointing out that the magazine has previously featured attractive, famous people who casually enjoy golf on the cover. Hell, just last year, Kate Upton joined Arnold Palmer on the December issue for some reason.
Inkster had a funny response to the idea that a woman dating a golfer meant she was sufficiently associated with the sport to be on the cover of a golf mag, suggesting Paula Creamer's fiancé or Brittany Lincicome's "hot boyfriend" to be on the cover next month. "Put one of them on there," Inkster said.
[NYT]
Top photo: Matt King/Getty Images