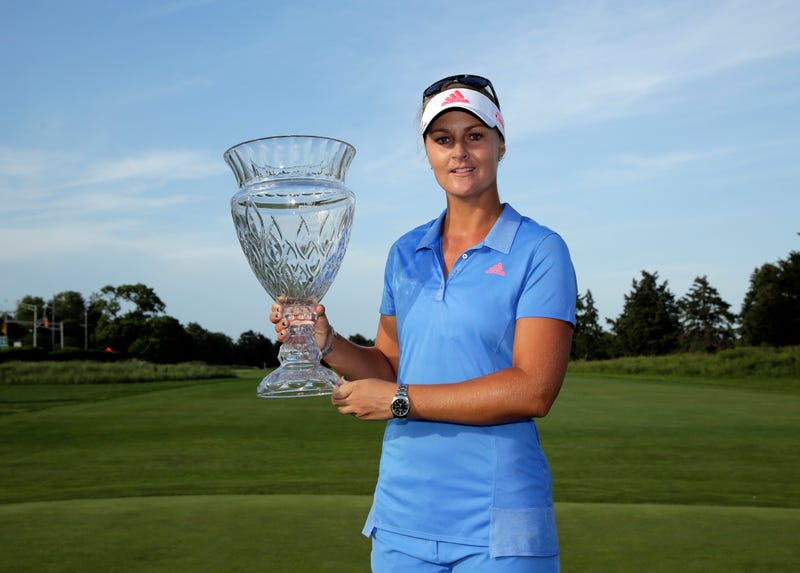 Three weeks ago, Anna Nordqvist won the ShopRite LPGA Classic. She was very excited! It was her fifth win in her seventh year on tour, and it came with her mother in attendance—on Mother's Day in their native Sweden. "I'm just speechless right now," Nordqvist said. "I fought hard today and can't believe I'm sitting here with the trophy."
I hope she enjoyed her time sitting with it, because trophy dead:
While that does seem like a piddly amount of bubble wrap, I'm sure they'll get her a new giant vase or whatever. I saw like 12 of them at HomeGoods last weekend.
H/t some asshole