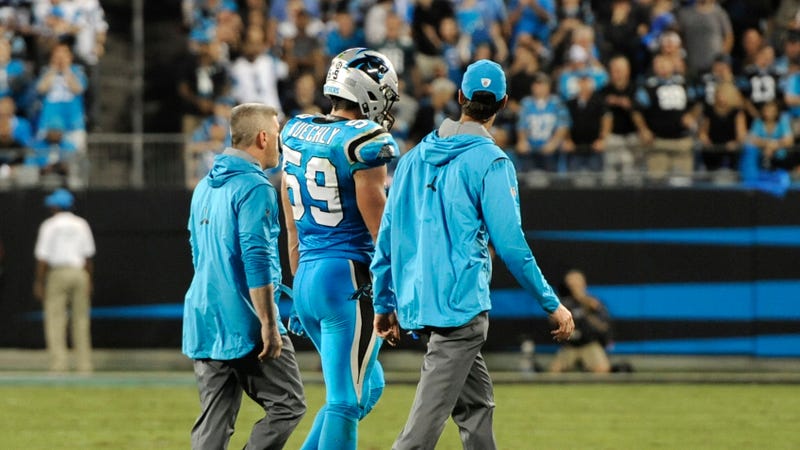 Panthers linebacker Luke Kuechly, who has missed parts of each of the last two seasons after suffering concussions, left last night's game against the Eagles in the second quarter. The hit that knocked Kuechly out of the game looked like it may have hurt his shoulder, but afterwards it was revealed that he is once again in the concussion protocol.

This incident didn't come with the tears and the drama that last year's concussion did, but there are similarities in the hits themselves. Neither featured Kuechly taking a big, direct shot to the head. Last year's concussion was the result of Kuechly rolling back into one of his teammates after making a standard tackle, and last night's occurred when he was blocked in fairly innocuous fashion.
Aside from being another depressing benchmark in Kuechly's career, all this serves as a reminder that head injuries can never be completely legislated out of football. It's not just the stomach-turning, head-to-head shots that damage brains; it's the routine action of the game.