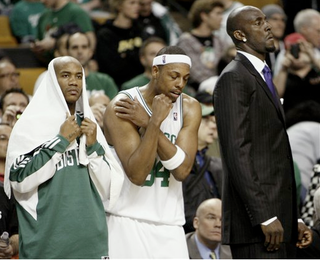 Here's hoping tonight's Game 7 is a little more entertaining than the Rockets/Lakers snoozefest. Not so much. Consider this your DUAN!/open thread area that will take you into Monday.
I'm cutting it short today. It's a super slow news day and I'd like to take a power nap before tonight's game. Thanks to Spud for coming up huge yesterday.
Anyway, anybody ever see Dan Deacon before? If not, I highly recommend you go see one of his shows. A little too bleep-bloop-bleep-blap for my usual taste but the guy puts on a helluva spectacle. Just remember to load up on the psychedelics and amphetamines.
Thank you for your continued support of Deadspin even on shitty Sundays.