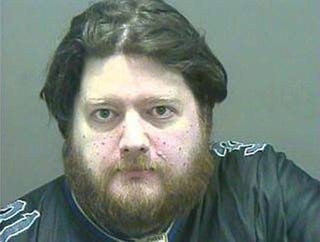 Aryn Leroux, a 42-year-old from West Haven, Conn., has been arrested and charged with second-degree threatening and breach of peace for allegedly sending a lots and lots of threatening tweets to Mets players, coaches, executives, and a "specific threat" to Citi Field.
In related news: 42-year-old man wears football jersey on Wednesday.
A little convincing sleuthwork from Rich MacLeod seems to indicate that Leroux is notorious Twitter troll @danXtanna. I'd go back and pull out specific threats, but it's really a diarrhea-stream-of-consciousness in there.
[Courant]