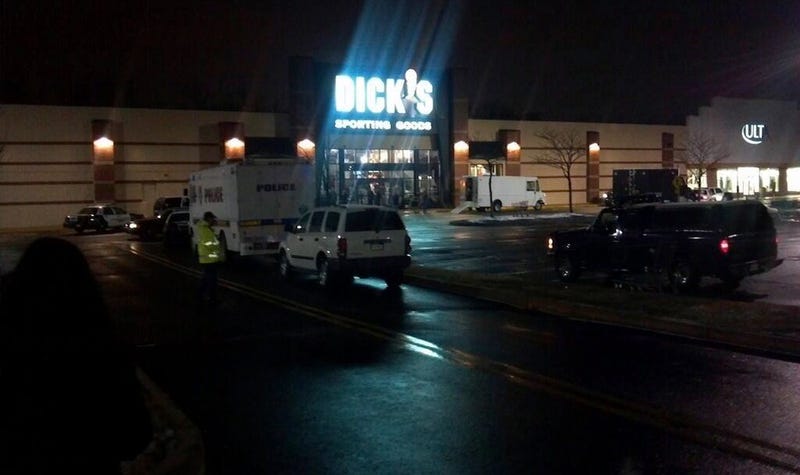 Last night around 7 p.m., 58-year-old Mark McCarpy walked into Dick's Sporting Goods in Fairless Hills, Pennsylvania, and asked to see a shotgun and ammunition. When the clerk complied, McCarpy pulled out a handgun and demanded the clerk undo the shotgun's gun lock. McCarpy then took the gun and ammunition, ran to the bathroom, and barricaded himself inside.
Police were called to the scene, and Dick's and surrounding stores were evacuated. He had no hostages. Authorities say McCarpy and police were in a standoff for four hours. Police never spoke to McCarpy, and sent a robot inside the bathroom. When the robot entered, police discovered McCarpy was already dead. He shot himself in the chest with the shotgun from the store. No one else was harmed.
McCarpy had a history with law enforcement. He was in a standoff with police in 2002. In 2010, he spent time in a mental institution.
[ABC]