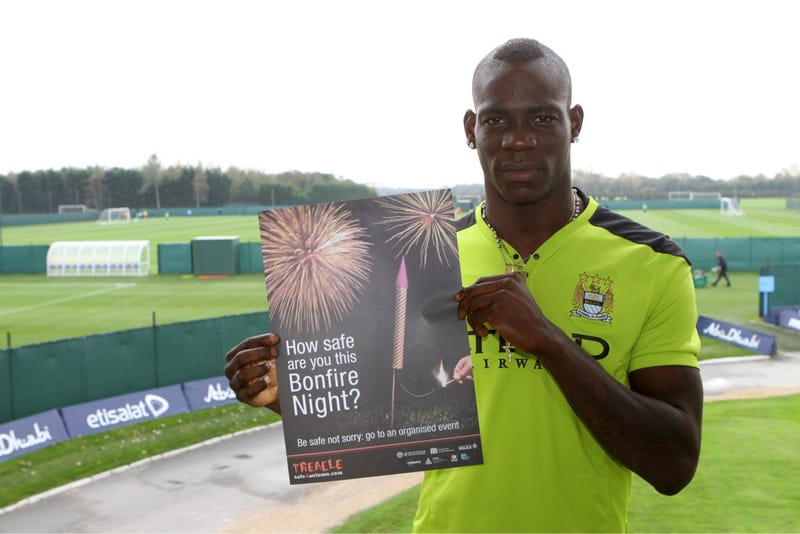 Man City's mercurial striker had one hell of a weekend. He set his rented $4.8 million house on fire after setting off fireworks in the bathroom. He scored the first two goals in a 6-1 thrashing of second place Manchester United at Old Trafford, Sir Alex's "worst ever" defeat. He drove through Manchester's City Centre, leaning out his Bentley convertible and high-fiving fans.
Now? He's the face of firework safety, urging fans to keep their Halloween and Bonfire Night celebrations restricted to organized and policed pyrotechnic displays.
Be safe. Be smart. Be like Mario.