Nicole Auerbach of The Athletic has a lengthy report today on the status of the University of Maryland's ongoing investigation into suspended head coach D.J. Durkin, his toxic football program, and the death of Jordan McNair. That investigation should reportedly be wrapping up soon, and despite all the nasty details that have come out about the program under Durkin's watch, many parents are worried that the school will retain him to satisfy the wishes of powerful boosters.
That last bit is all the more bleak for how unsurprising it is, but Auerbach's story also details efforts by parents of several key players to organize and voice their opposition to Durkin's potential reinstatement. They have had meetings with Maryland athletic director Damon Evans and have also tried to make sure they all get a chance to talk to the independent investigators in charge of the case, because, in one parent's words, "We are worried that this narcissistic sociopath is going to come back. To me, he should never coach again."
Several parents have spoken to investigators, though they've recently become worried that they're not being taken seriously. For one, they say investigators haven't tried to speak to the families of players who left the program because of Durkin's allegedly abusive behavior. They also were concerned when the investigators looking into McNair's death didn't initially reach out to players who were at McNair's final workout. "We're worried that it is all predetermined," said a parent. "That this is a whole charade meant to appease the people who feel like they have to say something."
The parents who spoke to The Athletic say that things are much better under offensive coordinator Matt Canada.
"(My son) said Canada is like, 'We'll go in here, we're going to get this shit done and then we're getting the hell home,' " a different parent said. "They go in, they do their practices, and they go home. He said there's no screaming, there's no yelling, there's none of that threatening or anything. He said Canada may yell, like, 'What the hell are you doing?' But he said, 'He doesn't get in my face. He doesn't make me feel worthless.' "
G/O Media may get a commission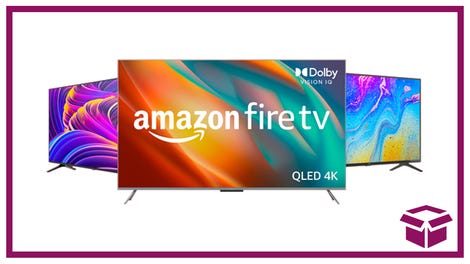 Ooh. stunning.
New Amazon Fire TVs
The story also details how players have had to cope with what they say was a hostile, abusive environment under Durkin. Unpaid college football players should not have to play for a coach who allegedly punishes players that he thinks are faking injuries, or allegedly yells that they're "thieves" stealing scholarships from Maryland that they don't deserve, or is so severely cruel to them that they need anti-anxiety medications just to get through the day. Hopefully, Maryland actually listens to these concerns.