Things are not going well for the signal callers at Maryland. In June, presumptive starter C.J. Brown went down with a torn ACL. Last week against N.C. State, backup Perry Hills also tore his ACL. Devin Burns then entered the game for the injured Hills and promptly suffered a Lisfranc injury. He is also out for the year.
Thank goodness for Caleb Rowe. Rowe was supposed to red shirt his freshman year but got his first start yesterday and—what? Really? Come on, and it was his ACL? Jesus.
"It's very unusual," Edsall said during a conference call. "I don't know something like this has ever happened to a team at that position. With this team, they understand and they feel bad for Caleb, but they know we still have games that we want to win. Everyone will have to do their part to contribute a little more and do a little more."
Rowe was injured at the end of the game Saturday against Boston College on an innocuous third and twelve play that ended with him getting hit just shy of the first down. He told Edsall he was fine, went back in on Maryland's final possession and threw an interception, sealing the loss. Rowe woke up Sunday morning with pain and an MRI revealed a torn ACL in his left knee. That makes it four scholarship players lost to season-ending injuries. At the same position. That is some otherworldly bad luck. Or the devil coming to collect.
G/O Media may get a commission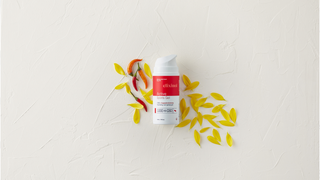 Edsall and the Terps will turn to Shawn Petty, a middle linebacker. He did play quarterback and linebacker in high school, but he committed as linebacker back in July of 2011.
With commitments from rising seniors Perry Hills of Pittsburgh and Caleb Rowe of Greer, S.C., Maryland was not in need of another quarterback recruit, but the Terrapins had room for another linebacker prospect.
Caleb Rowe tears ACL, will miss rest of the season [WaPo]
Eleanor Roosevelt quarterback-linebacker Shawn Petty commits to Maryland [WaPo]