Earlier today the Massachusetts State Police released a series of thermal images taken from a helicopter, as authorities circled in on Dzhokhar Tsarnaev Friday night.
Police were tipped off to Tsarnaev's presence when the boat's owner, David Henneberry, noticed something off about the tarp and saw blood and what looked like a body when he inspected. After they were alerted, police sent out the helicopter to the location.
The images taken from the helicopter confirmed there was a body inside the boat and they are pretty wild. Gizmodo's got a few more (not to mention a handy explainer on what a forward-looking infrared camera is), but these are the best.
G/O Media may get a commission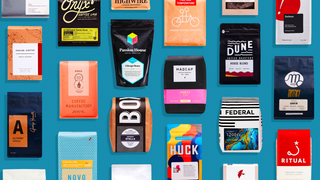 Get $25 free
Trade Coffee - National Coffee Day
This was taken at 7:19 p.m., it's hard to see much, but those specks of light in the boat are in the same area as the huge glowing mass in the top image.
Taken at 7:35 p.m., this is a regular image of police removing the tarp with some kind of robotic arm-equipped tactical unit.
This is the last photo, chronologically, in the series. It was taken just after 8:00 p.m. You can see Tsarnaev's legs right in the center of the crosshairs and the rest of his body extending to the back of the boat.
[Gizmodo]