On Saturday night in Cincinnati, Ohio, Matt Brown and Erick Silva beat the hell out of each other for a while, and then things turned. In the end, it was Brown delivering and Silva absorbing a frightening thrashing, to the delight of nearly all, both his local fans in the arena and all those watching at home. This was the kind of fight we wanted, and this is the kind of fight we got.
It was spectacularly entertaining, and quintessential Matt Brown: visceral, primal violence embodied in a glowering face with near-permanent beard and a luxurious pasture of chest hair. Plodding relentlessly forward through fusillades is what he does, and he does it very well. Maybe you'll catch him and tap him, and maybe you'll clip him hard enough to stop him, but if not, he will get to you. He will not stop, and eventually, he will hurt you—sometimes, as in this case, badly.
Brown was born in Xenia, a small town about halfway between Cincinnati and Columbus. A decade of multiple intoxicant binges and trips in and out of jail culminated in a heroin overdose in 2001, which left him momentarily clinically dead and earned him the moniker "The Immortal." Sometime before the overdose he stumbled into mixed martial arts through unregulated smoker fights in Bowersville, Ohio, and sometime after, he gravitated to Columbus, where he worked his way into Jorge Gurgel's gym, sobriety, and professional fighting.
Nick Klein, a castmate of Brown's on the seventh season of the UFC's reality show/promotional vehicle The Ultimate Fighter, once summed him up this way: "You don't know what he's thinking. You don't know how he's feeling. Once in a while he'll come out and say some things and they're usually pretty manly." He hosts a podcast called "Legit Man Shit." He doesn't have an Olympic resume or a black belt in Brazilian jiu jitsu, he wouldn't impress you with his combine numbers, and he isn't the most flawlessly technical fighter you will ever observe. Brown could not be less concerned with any of these things, because he's sure that he's tougher than you and he's going to find a way to get in your face and prove it. Matt Brown may be the UFC's ideal fighter.
---
If you've never been to a C-level UFC show in a random midsize market, you should go some time. It's a blast, and I highly recommend the experience. The disproportionate speed of 125-pound professional fighters, the tension in the air when two heavy punchers freely exchange and the crowd collectively understands the inevitable, the incredibly loud sound that results when people who practice hitting things every day step into a cage and hit each other—these are things that should be seen and heard in person. There are also some things you should know.
G/O Media may get a commission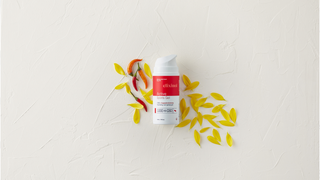 There will be music. It will be projected out of a glorious, booming sound system, and it will be everything you can imagine and worse. You will Face The Pain at jet engine decibels. You will learn that someone decided that a dubstep mashup of "Royals" and "Bulls on Parade" is something that should exist. You will witness multiple fighters entering to late model Eminem.
People attired in MMA lifestyle apparel and greased with exorbitantly priced, entry-level brews will be shouting things. Occasionally these things will be uplifting support, or interesting tactical advice; mostly, they will be lousy. There will be boos, sometimes occasioned by short intervals of inactivity or extended ground work. You'll hear "Knock him out! Break his leg!" in nonsensical tandem, or "Don't let that motherfucker run from you like a bitch!" when a fighter employs footwork, or, always, "Stand them up, ref!" and "We want to see more punching!" And you will hear "USA! USA! USA! USA!" This will be unprovoked and inexplicable, and each and every time it will have an uncomfortable air of ethnocentrist mob rule.
Some of the people around you will not necessarily be zealous fans. Many come for the rare spectacle. They have no idea if or when the UFC will ever return to their neck of the woods, and as long as there are one or two recognizable names or local talents to holler for, they aren't that worried about the composition of the card or the skill level of the fighters. Some of these people want to see a knock-down drag-out fight, or at least what they expect a knock-down drag-out fight to look like. They want to see body parts wreck at high speed. They want visually impressive carnage. If we're being honest, hardcore, well-informed MMA fans want to see some of this, too.
Matt Brown regularly fulfills these needs like few other fighters do, and so he gets chances. He lost three straight fights in 2010, and found himself 1-4 in his last five at the end of 2011, and yet because of his propensity for violence managed to remain in the employ of the UFC. After running off an unforeseeable six-fight win streak, which earned him a top-10 ranking in the welterweight division, he was given the chance to headline a card in his home state against perhaps the best opponent of his career. On Saturday, he did not disappoint.
---
The main event was less a fight than a theoretically perfect script for a Matt Brown fight.
Brown entered the arena to Avenged Sevenfold and uproarious cheers, and wasted no time, jogging through his walk-in, his entourage trailing behind him. When he stepped into the cage he found himself staring down former Jungle Fight champion and one-time blue chip prospect Erick Silva. It was probably not a coincidence that Silva happens to be pretty and not-American, a slick grappler who throws flashy kicks—a perfect foil, in all, to everything that is Matt Brown.
Referee Herb Dean signaled the start of the proceedings, the two fighters touched gloves, and Brown naturally wasted no time before walking forward. He threw a head kick and forced his way into the clinch. Silva grabbed a body lock and dumped him. Brown rolled through, they scrambled, and only seconds into the fight, it was on.
Erick Silva is an exceptionally athletic fighter, and he kicks very hard. He found the mark with a sharp body kick and then, a beat later, a sharper one that landed on the same spot and folded a grimacing Brown. He swarmed with punches and forearms while Brown doubled over to protect his torso, and then Silva latched onto Brown's back when he attempted to stand. Silva locked down control and repeatedly attacked with choke and neck crank attempts, softening up Brown with punches in the interludes. Supporters shouted encouragement, but it was clear from the tenor of their voices that they were concerned, and rightly so. (Brown had been finished nine times previously by submissions.) But he's Matt Brown, so he wasn't going to quit, and this was his ideal fight, so Silva wasn't going to sink a forearm deep under his chin and close off the air and blood to his brain. Brown hand fought and squirmed against Silva's hooks and scrambled until he was back on his feet, and much of the crowd joined him.
The script says that at some point Brown needs to land something big out of his varied Muay Thai arsenal, and he did so immediately. He slammed a knee and a horizontal elbow into Silva as they broke the clinch, and then chased down his backpedaling opponent, standing him up with a short right hand that Silva shifted into. Brown has organic power, and Silva was visibly stunned. This was the beginning of the end, but because Silva is also an extraordinarily tough human being who refuses to quit, the end would be too long and too brutal. Rattling Silva gave Brown a window to use the best part of his footwork—his ability to close the distance and cut off the cage—to get to by far his most proficient offensive range, close quarters in the clinch. Brown put Silva in a phone booth, which is at the top of the list of places you never want to be with him given how he excels with elbows, knees and trips.
What followed was 10 minutes of increasingly gratuitous violence. Brown crushed Silva in the clinch, popped him with punches at distance, abused him with ground-and-pound on the mat—including from the crucifix position— and threatened him with submissions. Silva was battered and increasingly exhausted but at the start of the second and then the third round, he rose off his stool and continued fighting. He fired back occasionally, sometimes even doing damage to Brown, as with several additional body shots that temporarily stemmed the thrashing tide. Eventually though, 2:11 into the third round, it was too much. As Brown stood over him unloading punches from above, Silva withered, rolled over, and curled up, prompting a merciful referee stoppage. The crowd, which had not substantially calmed since Brown entered the building, exploded.
This, however, was not a movie. We want Matt Brown fights because he is a raw violence juggernaut, and want fights like this because they are filled with drama, and fantastical willpower, and spectacular collisions, and all the things we could hope for from action cinema come to life, but with that comes consequences. While Matt Brown was giving his victory interview, Erick Silva was slumped against the fence in his corner, surrounded by concerned faces. Eventually he was laid down on the mat, and eventually he was stretchered out of the cage, and eventually, thankfully, he raised a fist to the crowd while he was being carried out. Even more thankfully, the initial reports are that he "came back with a clean bill of health," whatever that means for a man who just absorbed triple digit shots to the dome. But let there be no doubt, when we cheer for a fight like that we are also cheering for the vulgar fallout that goes with it.
What does this leave us with? It leaves us with Matt Brown on a seven-fight win streak, solidly entrenched in the top 10, and reasonably or not, lobbying his adoring fans to demand he receive a title shot.
---
Because Matt Brown fights are so undeniably entertaining, and because his story is so unlikely, it's hard to find much negative in all of this. Even if you were put off by Brown's "Thanks, Obama!" moment, or comments that degraded his female coworkers and, well, women in general, you might still find them mild compared to the transgressions of many of his peers, or be able to separate them entirely from his compelling fighting style. (Of course, a lot of Brown's fans were probably in agreement with these remarks.) It's completely fair to note that he hasn't beaten anyone currently ranked in the top 10, or that his best previous win is probably against journeyman Mike Pyle, but few people are able to put together seven straight wins against any level of UFC competition, and there aren't many fighters in the top 10 who wouldn't make for intriguing matchups against Brown. And those who still consider Brown a seriously flawed fighter would be hard pressed to argue that he hasn't been improving or closing the holes in the game, or that he doesn't deserve a chance to prove that himself against the top tier of competition.
For all that, one thing is hard not to ignore: if Matt Brown did not fight like Matt Brown, he would never have kept his job after three losses in a row, and four in five fights. If he were a tactical grappler like Jon Fitch, Yushin Okami, or Jake Shields, he would have been fired, as they were. If he fought like Ben Askren, he might never have gotten him a chance at all. But Brown is an exciting brawler who deals out, and takes, massive damage. His primary defensive tactic is being incredibly tough, and most of his offense is essentially vicious bludgeoning. Part of the Matt Brown experience is thinking about what valorizing this might be doing to the sport, and what it might be doing to its participants, and what it means for Brown to get cheers that, say, Demetrious Johnson—a much more accomplished fighter whose game is all about tactical and strategic brilliance, versatility, and speed—doesn't.
It's great to celebrate this fight, and this moment in Matt Brown's career, and the concept of Matt Brown in general. It's all fantastic. Cheer him on through top 10 matchups, a title shot, or even an improbable Cinderella championship. Stand up and scream "MATT BROWN!" while he assaults some fighter that the bookies think he has no business competing with. Get excited. Just don't forget what getting excited about Matt Brown means.
---
Josh Tucker sometimes writes words. He mostly enjoys watching humans fight professionally, but is pretty conflicted about it. He's on Twitter @HugeMantis.
Photo via Getty