In yesterday's NHL Eastern Conference finals game between the Boston Bruins and Pittsburgh Penguins, the Bruins crushed the Pens in Pittsburgh, 3-0, to take a 1-0 series lead. The biggest uproar from the night, however, may have come following a vicious, illegal hit early in the second period.
Pens forward Matt Cooke, who's delivered his fair share of cheap shots in the past, was given a five-minute major penalty and ejected on game misconduct after checking Bruins defenseman Adam McQuaid from behind into the boards. McQuaid had to be taken to the locker room after the hit. He'd later return.
After the game, Cooke explained the play, telling reporters, "I see his right shoulder and he looks me right in the eyes," Cooke said. "I think at the last minute he goes to make a reverse with the puck. I committed to hit him. I don't drive him through the boards. I make contact. I think it's a penalty. But I don't think it's an ejection or suspension. That's my opinion."
The play looked dirty, and of course some applauded the ejection while others, like Pittsburgh fan and temporary Twitter celebrity Jordan Kuruc, bitched that the penalty was too harsh. And today, people waited to see if the NHL would further discipline the Cooke for game two. They didn't. Cooke will be on the ice on Monday. Unfortunately, Kuruc isn't so lucky.
G/O Media may get a commission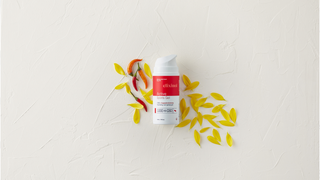 Boston Magazine reported that Kuruc, who in addition to being a soulless prick was also the lead singer of a Pittsburgh hardcore band called Forbearance, was kicked out by his bandmates. Last night, the group addressed their fans on Facebook to apologize and say Kuruc was no longer a part of Forbearance. About an hour ago, they went even further:
Just to clear up any confusion, Jordan Kuruc is no longer a member of Forbearance. We have withdrawn from our upcoming shows in respect of this situation.
So McQuaid's OK, Cooke is in for game two, and Kuruc is out at Forbearance and never to be spoken of again by anyone. Sounds like everything's back to normal.
Photo Credit: Facebook