It came nearly a half hour into his press conference, but Mayweather Promotions CEO Leonard Ellerbe eventually landed on the perfect metaphor. He was asked why anyone should believe Conor McGregor has a chance to beat Floyd Mayweather Jr.
This is a fair question. Mayweather is 49-0 and one of the best defensive boxers in history. Conor McGregor will be in his first professional boxing match in their August 26 bout.

Ellerbe said, basically, that it doesn't matter if you call this fight a joke.
"Call it whatever you want to," he said. "This shit is big. It's bigger than anybody in this room. The mainstream world wants to see this. How you gonna go and shit on something everybody wants to see? This shit is gonna be good no matter what you say." He paused, and after a bit of playful back-and-forth with ESPN's Dan Rafael, continued his analysis.
"You can't get mad at us," he said. "We figured this shit out. We figured out a way to take this to another level. We did this! It's called entertainment. We're in a society now that it's what people want to see. People are intrigued about the Kardashians!"
Ellerbe is right. Mayweather vs. McGregor basically is Keeping Up With The Kardashians. It's widely mocked; the protagonists are hated by many (if for better reasons); and there aren't really any good guys. Hell, there's even an Olympic medalist involved! And, yes, a hell of a lot of people can't seem to turn away.
G/O Media may get a commission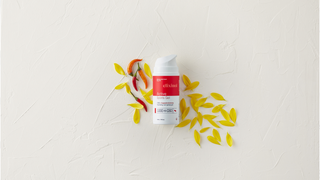 Yesterday was Round 3 of the four-round press conference series for a fight that's still six weeks away. It was not good. The fighters were late, again, and in order to kill time, Doug E. Fresh came out and half-heartedly sung along to a medley of classic hip-hop tunes. The DJ played the opening to "Jump Around" at least five times.
When it finally started, McGregor said he's not racist because he's half-black. Later, Mayweather—at whom the crowd had been chanting "Pay your taxes!"—threw a ton of money into the air, which was a pretty good sight until McGregor picked up a bill and informed everyone he'd just thrown a wad of dollar bills. His nickname is "Money." At least slip a tenner or two in there.
"That was ridiculous," a reporter behind me sighed as we exited the floor of the Barclays Center after a press event we could not hear much of. "It was a waste of time." It didn't have the novelty of Tuesday's event in Los Angeles, or the wild crowd interaction of Wednesday's in Toronto. Even McGregor said afterward that he viewed Round 3 as "a draw." (He scored Tuesday's event a 10-9 win for him, and Wednesday's a "10-8 or 10-7.")
And yet 13,165 fans showed up to watch two men who hadn't met before Tuesday act as if they were in the biggest blood feud of all time. Conor McGregor strutted into the arena like Ric Flair. He was wearing a mink coat he said he'd just purchased earlier that day on Fifth Avenue (in July!). As he was being trashed-talked, Mayweather took selfies with McGregor. There was a weird near-brawl between both camps. Mayweather, for some reason, had several Roidy McGoos backing him up on stage.
The crowd, as at the previous two stops, was largely pro-McGregor. It was an aggro group, like a mid-1990s ECW crowd only 10 times larger, a mass of people who used to like wrestling but are mad the wrestlers can't really say "bitch" anymore. (Everyone has gotten their fill of that word on this press tour.)
It really was ridiculous. It was a waste of time. It wasn't even good on the level the two fighters had established the previous two days. And yet it still kind of worked.
At first, I thought this series of press conferences was designed to convince you McGregor could win. Certainly, people harped on it. Dana White talked about McGregor's fighting talent. Showtime's Stephen Espinoza said he expected McGregor to go after Mayweather and for something interesting to happen. In a press conference following the press conference, McGregor promised he'd knock out Mayweather in the fourth round. (Maybe if Mayweather has money on it.)
But I realized I was wrong. It's actually about convincing you that it doesn't matter if the fight is any good. Does McGregor have a shot? Who cares? Just buy the PPV and something interesting or stupid or funny will happen, even if Conor doesn't hit Floyd once. And, embarrassing as it is, it's worked on me. I don't want to see these guys knock the tar out of each other. I just want to see these guys act stupid.
This is way better than an episode of Keeping Up With the Kardashians. And we still have six more weeks of it. Strap in.