David Ortiz's game-tying eighth-inning grand slam would have gone down in Red Sox history anyway. But the inclusion of one bearded, exultant police officer produced an image that pushes the moment firmly into baseball lore.
The cop's raised arms provide the exclamation point, and the counterpoint to Torii Hunter's bottom half, pinwheeling into the bullpen. Can you read dejection on a pair of legs? Every bit as much as you can see joy in the officer's upthrust arms, one closed into a fist. There are multiple angles of it, but the obvious best is from the Boston Globe's two-time Pulitzer Prize winning photographer Stan Grossfeld—it's the one that graces the sports section of the Globe this morning.
ESPN Boston's Joe McDonald tracked him down after the game. His name is Steve Horgan, and he's a 27-year veteran from South Walpole, and this is his first year on bullpen duty. Naturally, he's grown that playoff beard in solidarity with the Red Sox. So when Ortiz's ball sailed over the low wall, followed in short measure by Hunter, Horgan let himself play the fan for a moment.

"I couldn't even hear myself it was so loud," Horgan said. "I can't believe it. I don't know what to think. I can't believe it. It was an awesome feeling."
G/O Media may get a commission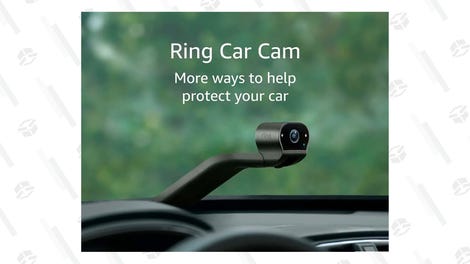 Hunter had the wind knocked out of him and stayed down. Horgan says he ran to check on Hunter, and motioned for assistance. But Hunter was fine, and Horgan could revel in his instant celebrity—before the game ended, his cell phone lit up with messages from friends who had seen him on the countless replays.
Horgan hung around the parking lot after the game to receive congratulations from Red Sox players, and posed for a photo with owner John Henry.
Hunter was still kicking himself after the game, telling reporters, "I thought I had a bead on it. Next thing you know, I was falling over the fence." But because he couldn't reel it in, the series is now tied, and there's a very good chance Officer Steve Horgan will get to work some more home games this year.