Yesterday, the Meridian township police department released the 2004 police reports that detailed when Brianne Randall-Gay came to them and said Larry Nassar had grabbed her breasts and vagina during a medical exam. That case was never sent to the prosecutor's office for review, and Nassar was able to continue preying on young girls for more than a decade. During a press conference today, Meridian officials attempted to explain how that happened.

Township manager Frank Walsh and police chief Dave Hall gave statements in which they repeatedly apologized to Randall-Gay, who was 17 at the time, for not pursuing her case further. Hall said that he "could apologize every day for the rest of my life," and described his personal apology to Randall-Gay as a "healing moment." He added, "She showed us some grace, and I appreciate that."
Randall-Gay, who attended the press conference via teleconference, then gave a prepared statement of her own. She said that she was disappointed when no charges were filed against Nassar in 2004, and that she felt ignored by the police. She added that she was pleased to receive a phone call from Walsh and Hall just before the start of Nassar's sentencing hearing—"This was a phone call I'd been waiting almost 14 years for"—and revealed that Meridian paid for her to travel from Seattle to attend the sentencing hearing.
Walsh said he had wanted to release the 2004 report as soon as news of Nassar's sexual abuse broke in September of 2016, but he was prevented from doing so by the attorney general's office, who warned him that doing so could jeopardize the ability to prosecute Nassar. He described his decision to release the report now as an effort to be "genuine, authentic, and transparent."
Many of the questions from reporters who attended the press conference were about how exactly the police who worked on Randall-Gay's case failed to pursue it. As was revealed in the 2004 report yesterday, the cops who worked on the case decided to let it go when Nassar explained to them, with the help of a PowerPoint presentation, that what he had done to Randall-Gay qualified as a legitimate medical procedure. 

G/O Media may get a commission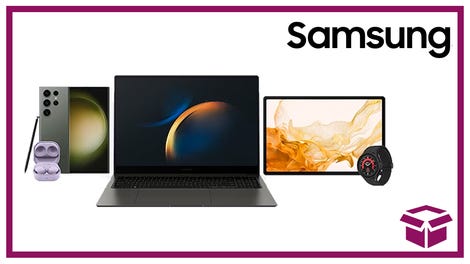 24 hour deals
Discover Samsung - Daily Deal
Walsh was asked how Det. Andrew McCready, who was the lead officer on the case, was so easily deceived by Nassar. Walsh said that McCready told him that he was swayed by Nassar's PowerPoint and a stack of medical journals that he had brought to his police interview. "He duped us," Walsh said.
Walsh and Hall also confirmed what the police reports showed: That at no point did McCready seek the opinion of any other medical professionals who might have been able to refute Nassar's explanation. "That was one of the downfalls of this investigation," said Hall. "It should have been passed to another expert, and it wasn't."
Hall, who was the interim police chief at the time when Randall-Gay came forward, said that he hadn't even read the report that was produced in 2004 until September of 2016. When asked if anyone was supervising McCready's work on the case, Hall said that standard procedure is for a sergeant to review all reports and keep up with investigators. "It's presumed that that's exactly what happened, but we have no documentation that verifies that," said Hall.
Al Spencer, who is now retired, was in charge of the department's detective bureau in 2004 and told Deadspin that he doesn't have "any memory" of working on the Nassar case. During the press conference Walsh said that he also reached out to Spencer for clarity on how the investigation was handled and why it wasn't sent to prosecutors, but that talking with him didn't reveal any new information.
McCready is still with the Meridian Township police force, and Walsh was asked if the detective has been held accountable for his failure in 2004. "I think he's been held accountable by the simple fact of what he's gone through, and the sheer torment internally of knowing that he missed this," said Walsh. He added that he was aware that many people want McCready to be fired, but that he didn't want to be "punitive" in this situation.
Walsh also announced that Randall-Gay will be working with McCready to develop a training program that will better prepare Meridian officers for dealing with criminal sexual conduct cases. He also said that the police department is currently in the process of reviewing every criminal sexual conduct case that the department worked on from 2000 to 2018.