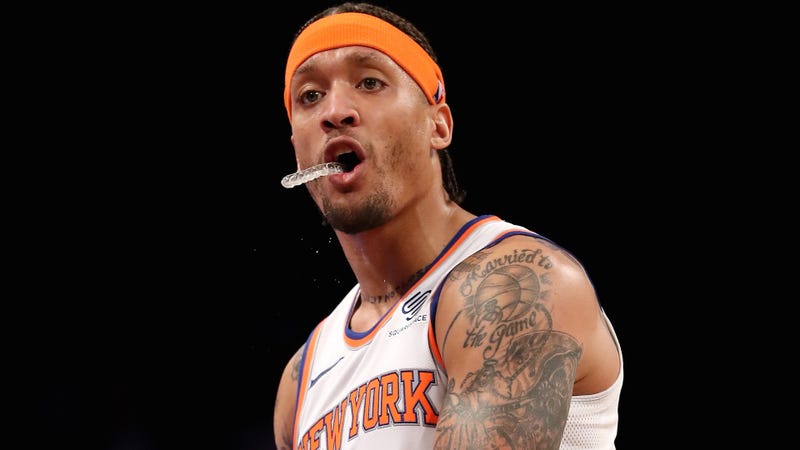 A game in which Kristaps Porzingis went 0-for-11 from the field and no starter scored more than 14 points sounds like it should've been a surefire loss for the Knicks. But even though that's exactly what happened against the Celtics tonight, this one was a win—thanks to Michael Beasley, pretty much singlehandedly.
After scoring four points in limited time in the first half, Beasley got warm in the final five minutes of the third quarter with 10 points and finally exploded in the fourth to push the Knicks to a 102-93 victory. He finished with 32 points and 12 rebounds, with a highlight reel that included this...
...and this...
...and this.
This is Beasley's highest scoring game since 2015. It drops the Celtics to five losses in their past nine games, after losing just four in their prior 26.