What's a famously rich, famously awkward swimming champion to do, when he's banned from the pool for too much outrageous behavior? Horrifying clubgoers with drunken makeout sessions is a good place to start.
Michael Phelps still has about a month left on his career-crippling (yeah, right) three-month ban from competition that he received for being completely normal for one night—and he's going to make the most of it. The New York gossip pages are filled with his "boy millionaire on the town" exploits this week, where he hit the club scene with his posse, his cocktail waitress girlfriend (it's love!) and a whole lot of premium vodka.
The Olympian, who has been laying relatively low since his bong-smoking scandal in January, was out in full force Tuesday night at NYC hot spot Marquee.

"Michael was definitely having a good time," an eyewitness tells us. "He was drinking straight from a bottle of Grey Goose, and when the deejay started playing M.I.A.'s 'Paper Planes,' he got up, started dancing like a loon and kept on yelling, 'Shots!'"

Phelps definitely had enough alcohol on hand for several rounds - he'd ordered four bottles of vodka.
In addition, the athlete skeeved out onlookers when he persisted in PDA-ing with his girlfriend, cocktail waitress Caroline (Caz) Pal.

"They wouldn't stop making out! They were literally sucking face, and not caring that anyone was watching," says our snitch, who added that Phelps danced up such a storm that he briefly went shirtless, changing out of his T-shirt in the club and putting on a zip-up hoodie with nothing underneath.
Later, he got snubbed by Hasheem Thabeet—when did he suddenly become the Fonz?—which has to be the most humiliating moment of his life. But he obviously drowned his sorrows in some sticky sweet herbal medicine if another completely anonymous spy can be believed. (And I think they can.)
Olympic champion Michael Phelps is back in the swim of the party scene, arriving at Club Tenjune in New York at 2 a.m. Wednesday. There was Kettle One vodka on his table but we're still not sure what type of drink was in his hand. But we DEFINITELY know what that smell was in the air — the same thing that got him busted in Bong Gate! Looks like the swim king learned his lesson because he wasn't smoking anything, choosing instead to dance on a couch
G/O Media may get a commission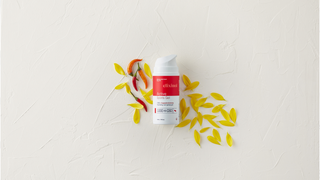 Oh, he's learned his lesson all right. If only he could get banned from competition every month.
Michael Phelps dives into New York City club scene [NY Daily News, via Gawker]
Exclusive: Michael Phelps Back on Party Scene; What's That Smell? [Radar Online]
Phelps is riding out the turbulent waters [San Diego Union Tribune]