Back in February, when folks in Dallas were outraged that the city's Mayor Pro Tem had awarded Michael Vick with a key to the city that, he explained, was really "for the children," the Dallas Observer ran the headline that included the phrase, "As It Turns Out, Anybody Can Get a Key to the City of Dallas." Last week, City Councilwoman Angela Hunt proved them right by presenting an edible key to the city of Dallas to a dog.
Hunt presented the key at a ceremony to honor Richard "Big Dick" Hunter, the radio host who adopted Mel (one of the most abused and also, we'd argue, most adorable pups involved in Vick's dog-fighting ring) and who works "tireless[ly]" for animal rights.
"One of my colleagues in the city of Dallas showed a grave lapse in judgment by awarding the highest honor our city can bestow," Hunt said, "on someone who was entirely undeserving and someone who has shown serious cruelty and inhumanity."
And now, with an animal that has shown serious adorability and harmlessness, and that will eat his key for dinner all week, that honor is restored. Students of city politics, expect to find this mess in your "public relations" chapter beginning next fall.
G/O Media may get a commission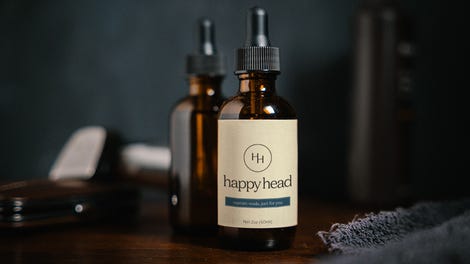 Good Dogs > Bad Humans. One Dallas City Official Finally Gets It Right. [Dallas Observer]