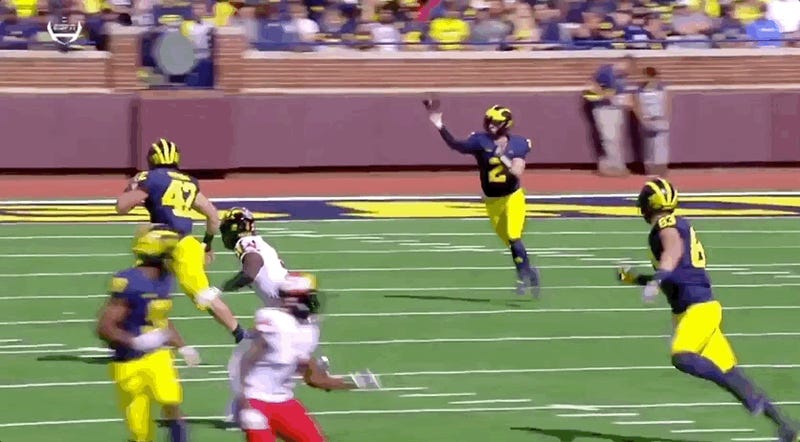 Ben Mason has become my personal hero. It's already great enough that he has chosen to be a fullback in the Big Ten, but he's decided to crank his likability up a notch and a half by embarrassing defenders on national television like he's a projected first-round halfback.
His legend status doesn't stop there. At the end of the 2017 season, Mason's freshman year, he was the recipient of Michigan football's Toughest Player award. Earlier this season, he became the first Wolverine to score three touchdowns in the first half of a game since Denard Robinson in 2011—Mason's performance was against Nebraska. On top of all of that, he looks like this:
What an absolute legend.