Michigan State trustee Joel Ferguson said it first, and he said it best: "There's so many more things going on at the university than just this Nassar thing."
Just two hours after MSU athletic director Mark Hollis resigned his post, ESPN's Outside the Lines provided the reason behind the immediacy of his rushed press conference, publishing a detailed report revealing that under his rule, athletics department officials and Spartans coaches routinely shirked their Title IX reporting duties and fostered an environment for the men's basketball and football teams that rarely punished responsible abusers or assailants through the proper channels, if at all.
Hollis' resignation came two days after OTL reached out to a university spokesperson to request comments from the athletic department's leadership; ESPN also sought to speak with various members of the Spartans coaching staffs, as OTL reported on numerous makeshift investigations handled by head coaches and staffers. After the senior leadership declined to speak with OTL, the department offered the following statement on Thursday:
"Over the past several years, we have dedicated significant new resources to strengthening our efforts to combat sexual violence. Every day, people across campus are working diligently on this critical issue. We acknowledge, however, that we have sometimes fallen short of our goal and the expectations of others. It is clear more needs to be done, and we are using every resource available to get better."
The men's basketball team, the 2009 national runners-up, takes focus in the OTL report, which first follows the case of physical abuse carried out by then-staffer and Big Ten Defensive Player of the Year Travis Walton. In the fall of 2010, MSU junior Ashley Thompson and her friends were out in East Lansing, grabbing drinks to memorialize a friend who had died in a car crash. Walton, then a MSU men's basketball undergraduate assistant, was out at the same bar and tried to approach Thompson's group.

"He started speaking with us, and I'm like, 'I'm sorry. Can you just give us a moment?'" Thompson told Outside the Lines. "And he was like, 'You don't know who I am?' And I was like, 'I really don't care who you are.' And he kind of got angry at that point, and I told him to not-so-politely F-off."

She says Walton — who at the time was an undergraduate student assistant coach under Tom Izzo — instantly became angry.

"I barely got the words out of my mouth, and he came across and he struck me on the right side of my face," she says. "I kind of reached back toward him, and I didn't make contact, and then that's when he swung with a second reach and hit me on the left side of my face and hit me so hard that it knocked me backwards off of my barstool."
G/O Media may get a commission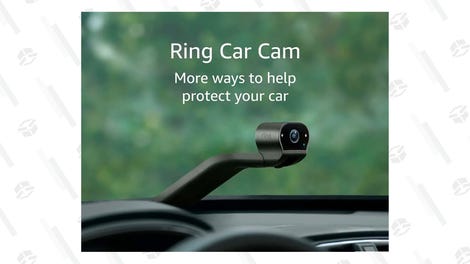 The East Lansing Police Department spoke with two witnesses who corroborated Thompson's account of the evening, and issued his arrest warrant on counts of misdemeanor assault and battery. Two months after pleading not guilty, Walton had his case dismissed, with the city attorneys letting him plead his case down to a civil infraction for littering. Thompson told OTL she was "absolutely livid," and "heartbroken," but that the same city attorneys advised her against running a complaint through the university.
A month later, in April 2010, Walton and two MSU players were named in a rape report relayed directly to university counselors and Hollis by the victim and her parents. Hollis promised the woman and her parents he would "conduct his own investigation," which he did—after "several weeks," the trio met with Hollis and associate athletic director Alan Haller. The MSU representatives said, according to a letter from former MSU sexual assault counselor Lauren Allswede documenting the conversation, that "none of the players were reprimanded in any way," but instead were given talks by the coaching staff. Walton was reportedly fired, though he denied even knowing about the incident when asked by OTL. When they asked him about punching the MSU student in the face, he called them "false accusations."
A similar tale came from the case of Carolyn Schaner, who filed a report with campus police the night after she was sexually assaulted by men's basketball players Adreian Payne and Keith Appling in August 2010. Schaner's case was dropped after Ingham County assistant prosecutor Debra Rousseau Martinez told the student "she did not seem strong enough to stand up to questioning." Schaner didn't stop with the campus police, filing a complaint with the Office for Civil Rights in June 2011, which the university fought. Martinez now works in the Michigan State Title IX office.
The football coaching staff was no better—according to the report, at least 16 women have been sexually assaulted by MSU football players since Mark Dantonio was hired as head coach in 2007.
When Auston Robertson and then a trio of MSU players—Donnie Corley, Josh King, and Demetric Vance—were reported for two separate instances of sexual assault within two months of each other, the head coach downplayed the issue when questioned by reporters, pointing to his tenure and the lack of consistent reports of abuse on his team. OTL wrote that through its reporting, it uncovered "three reports of physical violence and three reported sexual assaults" committed by football players that were previously not publicly known, though "each was investigated by campus police."
Dantonio and his staff also directly stepped in and assumed disciplinary duties multiple times—a direct violation of university and federal protocol for handling reports of sexual assault. In an interview with Allswede, who found out from a university attorney that around 2011, another case of sexual assault was handled by Dantonio simply making the player speak with his own mother about his actions. Staffer Curtis Blackwell was canned in the spring of 2017 for failing to report an assault; he instead reached out to the woman sexually assaulted by Corley, King, and Vance.
The lawyer that spoke with Allswede was part of the same group constituting the school's general counsel, the same bunch that advised the university to force ESPN to take them to court by denying its request for full sexual assault-related police reports in 2014. The MSU lawyers then preemptively sued ESPN last year in an attempt to keep said records under seal. The school's case was tossed out by the judge, who chided the university for trying to discourage public records requests.

This systematic failure to comply with federal and university policies regarding sexual assault reporting was most recently highlighted by MSU's mishandling of the Larry Nassar sex abuse scandal, namely its 2014 internal investigation.
According to a report from the Lansing State Journal, MSU failed to send the full summary of a 2014 investigation of Nassar to his victim—the investigation cleared Nassar of wrongdoing, with a committee headed by a close friend of Nassar's concluding the woman, Amanda Thomashow, didn't know the "nuanced difference" between a medical procedure and sexual assault. The university proceeded to send two very different copies of its investigative findings. Thomashow's version of the investigation summary report read "we find the claim helpful in that it allows us to examine certain practices at the MSU Sports Medicine Clinic." However, in the version sent to the aforementioned university lawyers, Nassar, and Nassar's boss William Strampel the report read "we find that the failure to obtain consent from patients prior to the procedure is likewise exposing the practice to liability."
In 2014, the same year the Nassar investigation began, the Office of Civil Rights opened an investigation into MSU's systematic failure to properly report and respond to sexual assault. As of today, the university has still yet to hand over all required documents to the Department of Education regarding the Nassar case, though until school president Lou Anna Simon stepped down, that didn't figure to be much of an issue.
Last September, Secretary of Education Betsy DeVos rolled back Title IX-related federal guidelines, making it more difficult for victims to report crimes though an already convoluted system. DeVos and her family pledged $10 million to MSU last year, earning her a speech at the ribbon-cutting ceremony for a new campus research center and a meeting with Simon. The next month, MSU formally asked the Department of Education to cease its monitoring of the school, claiming to have gone "above and beyond" what was expected of the institution. All it actually did was start seriously funding its Office of Institutional Equity, bumping its budget from $300,000 in 2015 to $1.2 million in 2017, per OTL. Trying to smooth out the PR headache her MSU friendliness could cause her, DeVos said on Thursday—after Simon stepped down—that the Department of Education will investigate the university for its role in the Nassar scandal.
You can and should read both the report from Lansing State Journal and the OTL report.