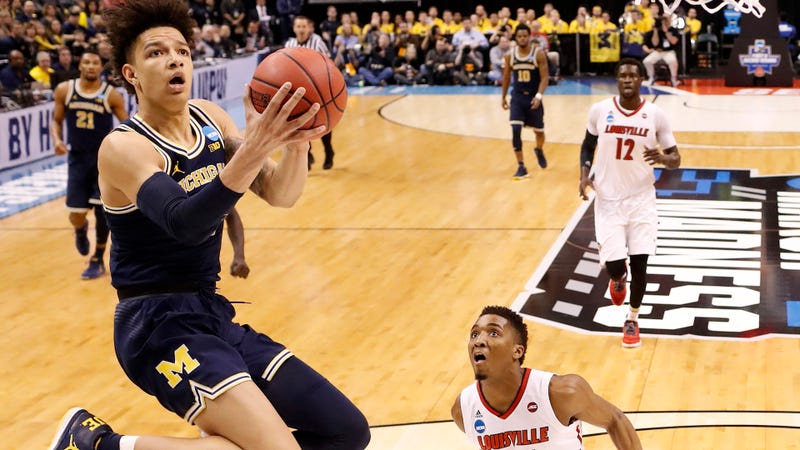 Louisville coughed up an eight-point halftime lead in an upset loss to Michigan.
Michigan began seriously cutting into the deficit with 15 minutes to go and first tied things up at the nine-minute mark. Once they had the lead, they never turned it over. Louisville threatened several times in the final minutes—including cutting the lead to two after forcing a Michigan turnover with less than a minute to go—but was never able to take back control. Their last chance was thwarted with a D.J. Wilson block, and the Wolverines won by a final score of 73-69.
Michigan was led by Moritz Wagner, who had a career-high 26 points.