Two days after the St. Louis Blues were ousted from the 2004 playoffs, forward Mike Danton was arrested for conspiring to kill his part-agent-part-mentor-all-menace David Frost. Six years later, both are back into hockey: Danton in college, and Frost incognito.
The pair's re-emergence has made for a fittingly odd coda to a sports scandal so bleak and bizarre that it makes the Tonya Harding affair seem like a polite misunderstanding. It's also a startling reminder that little has changed, both between Danton and Frost and within the broader world of hockey, where political connections and a modicum of success can at times trump a track record of physical and emotional abuse.
* * *
The 2004 murder-for-hire plot itself was the low-grade work of a clearly desperate man. The dream team of accomplices that third-year NHL forward Mike Danton assembled, for a bounty of $10,000, included a local St. Louis 19-year old figure skater named Katie Wolfmeyer, whom he'd met at the rink, and a bouncer named Ron Jones, whom he'd met at a strip club. Danton handed a photo of his agent David Frost to Ronnie, as he hockeyishly addressed him in a series of rambling voicemails:
Um, just wanted to let you know that he's there now at my place, um, my schedule for Monday and Tuesday, because we play home games, um, I leave the house at like nine in the morning. Um, I have a pre-game skate at ten thirty both Monday and Tuesday so he'll be there, um, alone between like nine and twelve. Um, so that'd probably be the best time. Um, like I said, you know the details about, uh, what we talked about before, and, uh, ya know, I, uh, I'll give ya a call tomorrow morning. Uh, leave your cell phone on so I can call ya. I'll try and call ya later today, but I doubt I'll be able to. Um, but, uh, hope you can hook me up, man. Like I said, I'll make it worth your while, and, uh, I'll talk to ya tomorrow morning. Alright, buddy?
G/O Media may get a commission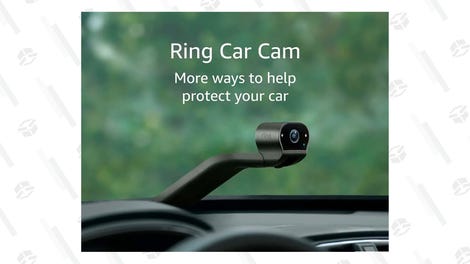 One of those home games was Game 4 of a first-round playoff series against the San Jose Sharks. Danton scored a goal, but the Blues lost 4-3.
When Ron Jones blew him off, Danton sent Katie Wolfmeyer to find a more suitable hitman. She got drunk and propositioned one of the first guys she met. ("From the point you first met [Wolfmeyer] that night until the point where she said: I've got someone who wants to find someone who will do him a favor, how long was it?" CBC's Bob McKeown asked the second would-be assassin, Justin Levi Jones. "Maybe an hour," replied Jones. "Didn't take very long.")
This shoddy screening process had predictably bad results: Jones was a less-than-ideal candidate — what with his day job as a police dispatcher and all. Within days, the Blues lost to San Jose in Game 6, and Danton was arrested by the FBI. His first phone call in prison was to David Frost, and it ended with an "I love you."
* * *
"David Frost Caught Using Alias in California," announced Andy Strickland's TrueHockey.com last week after employees and clients alike sent in word of the identity of the training center's "grand poobah," as one employee described him.
Frost's chosen pseudonym, like his relationship with Danton for so many years, was seemingly benign but ultimately creepy. It was also inextricably tangled up in the hockey world. Jim, short for James, his hand-to-god middle name, and McCauley, the maiden name of his wife, Bridget — and also the surname of Bridget's late father, John, the NHL's former director of officiating, and her brother Wes, a current NHL official with whom she no longer speaks.
"It only seems that every Canadian arena has someone like [Frost]," wrote ESPN's Gare Joyce in perhaps the best assessment of the story I've seen. "A guy who's always looking to make the game of hockey his living, who always claims one degree of separation from hockey royalty. Frost's claim was legit, though. He married the daughter of the late John McCauley, an old-time NHL referee."
It may seem standard operating procedure for a former target of murder to assume a new identity. But Frost is no typical victim.
Frost was barred by the Ontario Hockey Association after the 1993-94 season because of his team's undisciplined play. He was suspended by the Metropolitan Toronto Hockey League for falsifying documents during the 1995-96 season. He pleaded guilty to assaulting one of his players, Darryl Tiveron, while coaching in the Metro Junior Hockey League in 1997. He was charged with four counts of sexual exploitation for allegedly masterminding and participating in group sex with his players and their girlfriends in 1996-97, but was acquitted in 2008.
Frost worked closely with Danton for the entirety of this timeline. The young player, who back then still went by his given name, Mike Jefferson, was one of a handful of Frost's infamous "Brampton Boys," a loyal if troubled gang of youngsters that also included future Tampa Bay Lightning winger Sheldon Keefe and Joe Goodenow, son of the influential former NHLPA head Bob Goodenow. The Brampton Boys were excellent players, no doubt, but they were also bad news.
In 1996 Frost brought his Brampton Boys to Quinte, Ontario, a small town where he shacked up with several players, including Keefe and Tiveron, in "a dingy suite at the Bay View Inn." There were reports of wild parties, puck bunny playthings, and bruised and sobbing players like Sheldon Keefe locked out of their rooms in their underwear on one of Frost's angry whims. But the team had a rare winning season, and much was overlooked. A couple of years later, Keefe was drafted 47th overall by Tampa Bay, and the next year Mike Jefferson went 135th to the Devils. In hockey terms, they had made it, and Frost was their guy.



The hockey world is far from the only place in which manipulative predators can thrive; a power dynamic can be exploited anywhere it exists. But there are facets of hockey that make the sport particularly vulnerable to this sort of corruption while simultaneously keeping it covered up. The junior hockey circuit is notoriously political, and the right connections can give a player the chance to get noticed by the right people. That, coupled with young players moving thousands of miles from home at young ages to play in far-flung small towns, opens the door for people like Frost to make enticing promises to parents while asserting increasing control over the minds and bodies of their charges.
In summer 2000, 13-year old Tom Jefferson went to visit his brother Mike at a cottage in Ontario, where he was staying with some hockey buddies and, of course, Frost. Tom's visit left him visibly traumatized, baffling the Jefferson parents until they obtained photos of the night.
Photos show Frost pointing a rifle at their then thirteen year-old son. Another photo shows young Tom duct-taped naked to the back of a bunk bed.

The photographs sparked a police investigation into allegations of abuse. Frost and five witnesses say the "initiation" was the boy's idea. They also say the boy's version of events is completely false.

The investigation is dropped, but Tom Jefferson sticks to his story.
By 2002 Mike Jefferson was completely estranged from his family, changing his name to Danton (after the name of a boy he met at one of Frost's camps) and growing ever-closer with Frost, whose clammy grasp extended into the pros. Despite his checkered past, he leveraged his NHL connections to become the official agent to Danton and Keefe.
As he had for years, Frost rarely let his boys out of his sight or, at the least, away from his hypnotic voice. Teammates recall Danton in a binary way: either he was out on the ice, or back in the locker room, on his cell phone, with Frost on one end. The CBC's Elliotte Friedman recalls a series of bizarre interactions that took place during an interview with Danton in 2003, after he'd walked off the New Jersey Devils in a huff: "Frost wanted to listen to our interview from the other end, so Danton dialed him, put the phone in his pocket and told us he was ready to begin. Never seen anyone else do that before or since." (Friedman's story becomes even spookier from there.)
About a year later, Danton again spoke with Frost by phone, this time from his jail cell. The conversations are at once mundane, controlling, pathetic, and chilling.
David Frost: But what I'm going to do, I'm hoping Rycroft [teammate Mark, who used to room with Danton on the road] used his head. What I'm going to do is when I fly in, because I'm being subpoenaed so the government flies me.

Mike Danton: Right.

David Frost: So…it's kind of cool isn't it?…they're flying me…it's kind of cool…but anyways. So they're flying me. I think I'm leaving tomorrow night. I get in like late and then, how does it work? I get in late and then…and then the next morning at 9:30 I got to this fucking subpoena, right?

Mike Danton: Hmm.
* * *
Part of Mike Danton's plea bargain was that the target of his murder plot was never expressly revealed. Danton insists to this day that he was trying to kill his father, Steve Jefferson, out of revenge for a lifetime of mental and physical abuse. In one interview with Nick Kypreos, Danton said that for the first 11 years of his life he didn't know about "simple things like deodorant." When asked why he'd never formally identified his would-be victim, Danton mumbled robotic legalese ("We signed a plea agreement that stated that the defendant — myself — says that David Frost was not the intended victim of this crime").
The Jefferson family may have not been model citizens, but it's pretty damn clear who the real abuser was — and most likely continues to be. At the time of Danton's arrest, it was speculated that his motives for killing Frost had to do with an argument the two had had over Danton's "drinking and promiscuity," and that Danton had begged Frost "not to tell Blues general manager Larry Pleau and ruin his career." (According to Gare Joyce, Danton had asked his Blues teammates what paperwork was needed to fire an agent.) If that seems a little pat, it's because it only hints at what we now know to be Frost's pervasive influence over Danton's life.
In fact, David Frost's personality profile is remarkably similar to another disgraced and despicable hockey figure, Graham James, who pleaded guilty to sexually assaulting former NHLer Sheldon Kennedy and another unnamed player while coaching them in juniors in the '80s. Both Frost and James had vise-like grips on their players — "'He kept me with him all the time," Kennedy said of James. "It was like we were married. It was unbelievable." And both were successful enough and sufficiently connected that the numerous rumors were overlooked and ignored — James up until a point and Frost, well, still.
Unlike James, who is holed up in Mexico, Frost continues to cast a big shadow over the hockey world, and not just because of his slovenly gut. So brazen is his return to hockey that sources report seeing a Mike Danton St. Louis Blues jersey hanging up in the Laguna Hockey Academy. After one parent asked about it, according to Yahoo!, it was soon taken down.
She said she and her husband discovered [Jim] McCauley was actually Frost on Monday night when they searched the Internet for info about Sheldon Keefe, Adam [Keefe, an instructor at LHA]'s brother.

"All of a sudden pops up this picture of him and somebody else and Mike Danton and David Frost and this whole thing," said the parent, who spoke on the condition of anonymity to protect her son. "My husband … called me over to look on the computer and says, 'Do you remember this story?' I'm like, 'Yeah.' He said, 'Who is this guy?' And I'm like, 'That's Jim.' "
Frost says that there are no secrets around his new identity as Jim McCauley and that, furthermore, he is not "coaching kids." Instead, he and his wife "operate a company called McCauley Development and Demonstration, which conducts custom video analysis for hockey players and advises on training techniques." But more than one employee and client were unaware of McCauley's, um, professional resume. The LHA's strength and conditioning coach, David Pollitt, announced that he would be quitting upon learning the news.
Even more disturbing may be those who are aware and continue to work with the man. They include Adam Keefe, brother of Sheldon, and Chris Sheffield, a "university hockey coach and instructor at Laguna Academy," who praises Frost/McCauley's "superior hockey instruction," although he directly, if inadvertently, refutes McCauley's claim that he isn't coaching young athletes. Being protected by his pals in the hockey world is nothing new for Frost. It's widely believed that he got his job as an NHL agent thanks to his friendship with Bob Goodenow, and his 2008 acquittal for sexual exploitation was based in part on the bizarre fact that the alleged victims appeared as witnesses for the defense.
* * *
Mike Danton, who is now 29, was released from prison last September, 63 months into his 90-month sentence. He enrolled as a student at St. Mary's University in Halifax, Nova Scotia, and was eligible to play on the hockey team, which he did.
He scored a goal in his very first game, in front of a crowd of 3,723, "nearly 3,000 more than the team's average." In seven games he picked up four points, and the Huskies picked up the CIS University Cup, winning the school's first-ever hockey championship 3-2 in overtime.
It has the makings of a life-changing turn of events, a second chance. St. Mary's coach Trevor Stienburg described his decision to allow Danton to join his team.
A huge factor in Stienburg's support for Danton's request was discussions with his own father. Malcolm Stienburg, an ordained minister, is a former prison chaplain and a senior member of the national parole board. "Second chances," Stienburg said. "I grew up with them as part of my life. There's no question it's the right thing to do.
Hockey, having once dragged Danton into a dark hole, could be what pulls him back out. His team won a preseason tournament recently, and he is expected to be named an academic All-Canadian next week. But the baggage remains. As a condition of his parole, Danton is barred from meeting with David Frost face-to-face. (He cannot have any contact whatsoever with his father.) And yet, just as in juniors, and in the NHL, and from his jail cell, Danton speaks "often" to Frost on the phone.
"[Danton] has paid the price for a mistake he's admitted was a huge mistake," Huskies coach Trevor Stienburg continued. "He's already been punished for it."
And yet the other man — David Frost, Jim McCauley, whatever the fuck name he's been using these days to cajole and corrupt and control, to coo all Svengali-like over the phone — remains in a role of authority and guidance, despite his claims to the contrary. Frost has done many things, many, but he's never admitted to any mistakes, nor has he ever really been punished, nor does he seem remotely contrite.
And depressingly, it's likely that he never will be.