Major League Baseball's plans to get the 2020 season started are going about as well as could be expected, which is to say, not very well at all.
Mike Trout, the best player in the game, says he's unsure about whether to play, given that his wife, Jessica, is pregnant and he wouldn't want to have to quarantine and be away from a newborn baby for two weeks.
"I love playing this game. We want to play," Trout told the Times. "It's going to come down to how safe we're going to be. If there's an outbreak, you definitely have to reconsider. There's a lot of questions. I love baseball, but I have to do what's right for my family."
Several of Trout's Angels teammates were unavailable for Friday's workout, and manager Joe Maddon "couldn't say why they weren't there," as Jeff Fletcher of the Southern California News Group reported. Maddon went on to say, as quoted by Fabian Ardya of The Athletic, "We need to go forward with this."
G/O Media may get a commission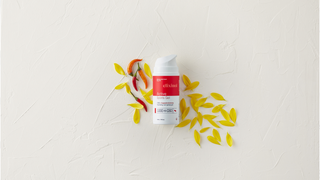 Do we, though? Do we really?
MLB has already announced 38 positive tests across the league — 31 players and seven staffers. Among those are members of the Seattle Mariners, who have had "a few players test positive" for coronavirus, and are shuffling their staff as first base coach Perry Hill and hitting coach Tim Laker step aside amid the pandemic. That follows multiple Minnesota Twins players testing positive and the defending AL Central champions deciding not to allow Bill Evers and Bob McClure, both in their late 60s, to serve on this year's coaching staff. And Cubs pitching coach Tommy Hottovy has tested positive, too.
MLB is not allowing teams to identify players who test positive for COVID-19, spuriously citing HIPAA regulations as the reason for the secrecy. But HIPAA doesn't really apply to professional sports, which is why information about non-coronavirus health issues can so easily become a matter of public record.
What's really happening here is that MLB desperately wants to push forward and get some games played this season, in order to salvage some of its precious television revenue.
It's a reckless plan that flies in the face of the approach of every other baseball league on the planet. Taiwan, South Korea, and Japan only started their seasons after those countries got coronavirus effectively contained. Mexico, experiencing a surge in the pandemic, has canceled its season. The United States has as much control over COVID-19 as a 50 Cent first pitch, but "we need to go forward with this."
This still isn't even a bubble plan, although the leagues attempting that approach have their own problems to deal with. MLB is going to have teams travel from city to city, in a country where a disease is spreading that can be contagious in asymptomatic or pre-symptomatic cases. While baseball can do its best to limit the contact of everyone involved with outsiders, once there's contamination, everyone is in danger.
They do not need to go forward with this, no matter what Joe Maddon says. They want to, sure, but as anyone who's been around a 6-year-old can attest, there is a key difference between "need" and "want." There's still time for MLB to pull the plug on this foolishness before more people get sick that they pretend they can't actually tell anyone about.