This weekend Nets owner Mikhail Prokhorov fired GM Billy King and coach Lionel Hollins, making them the fall guys for a strategy that involved setting a bonfire to the future for marginal improvements in the present.
In March 2012, the Nets disastrously traded their first round pick—which the Blazers wound up using to select Damian Lillard—for an over-the-hill Gerald Wallace. Three months later they gave up a first round pick, a second round pick, and some flotsam for the right to pay Joe Johnson a ridiculous amount of money. A year later they gave up three future first round draft picks, as well as the rights to a future first round pick, for already over-the-hill Kevin Garnett and Paul Pierce. For all the mortgaging of the future, the best record the Nets ever achieved was 49-33, and the furthest they advanced in the playoffs was the second round in the weak East.
In 2012, the Nets had no first round draft picks. In 2014, they had no draft picks at all. In 2016, they have no first round pick and the Clippers can swap second round picks with them. In 2017 the Celtics can swap first round picks with them, and they have no second round pick. In 2018 they have no draft picks. In 2019 they have no second round pick. In 2020 they have no second round pick.
The Nets are well and truly fucked.
You'd think that Prokhorov—who bought out the remaining shares of the Nets and Barclays Center he did not already own last month—might be humbled. That he might acknowledge his strategy of just throwing money around isn't particularly effective in a salary capped league. That he realizes having a former mining executive dictate moves to GM Billy King is insane.
G/O Media may get a commission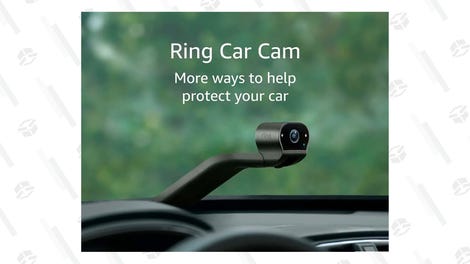 If you believe Prokhorov did any of that, you haven't been paying much attention. Speaking with the media today about the changes, Prokhorov showed that he really hasn't learned much even after owning the Nets for six years. Via The Brooklyn Game, here's a sampling of what he had to say:
"I'm sure next season, we'll be, I hope, championship contender."
The Nets, who have the third worst record in the NBA and just two players you could even call average, will not be a championship contender next season.
"Frankly speaking, I deserve a championship now much more than six years ago. I think we have been really bold, and we did our best in order to reach a championship. And I still believe with some luck our results might have been more promising. But, I'll do my best to make us a championship team."
I don't even know what this means.
"You know my business approach. I try to invite the best people I can find in the market, and give them some amount of time to make decisions. I don't interfere in the day-to-day routine. But after some amount of time, I have to look at the reality and make a change if things are not going in the right direction. That's what we have done. It was just very easy. And of course, if we look for the team for the time being, it's clear that we're doing not the best way."
If this is indeed Prokhorov's business approach, he certainly didn't implement it in Brooklyn. Billy King isn't a particularly accomplished general manager, and nobody would confuse Avery Johnson or Lionel Hollins for elite coaches. The aforementioned true power in the front office has no previous basketball experience. And the only inspired hiring, of the then-just retired Jason Kidd as coach, blew up when Kidd left after just one year.
If Adrian Wojnarowski is to be believed, Prokhorov's next great idea to revive the Nets is to throw suitcases of money at John Calipari, who failed as a coach during a previous NBA stint, and whose biggest skill as a college coach is as a recruiter, a pretty useless skill in the NBA.
The thing is, the Nets have no obvious route to improvement. They only own three of their next five first round picks and one of their next five second round picks. They'll have money to sign a player to a max contract over the summer, but so will 20 other teams, and the Nets are the 20th most enticing team on that list. Given Prokhorov's willingness to pay the luxury tax—reportedly $144 million during the 2013-14 season—the only advantage the Nets have is acquiring a pick or two for letting teams use them as a salary dump.
No, the Nets won't be any good next season, nor the one after. They're a toxic Superfund site, only able to be improved by clean-up and time. Unfortunately, Prokhorov has never shown any patience for that.
Photo via AP

---
E-mail: kevin.draper@deadspin.com | PGP key + fingerprint | DM: @kevinmdraper