They've held almost every kind of wrestling at the building formerly known as the ECW Arena. But according to the guy who sold me my ticket, Friday night was the first time the 2300 Arena was hosting Micro Championship Wrestling.

I guess I was glad to be one of the hundred or so who attended MCW's first-ever appearance in the storied South Philly warehouse/venue. It started 45 minutes late. Before any matches, the wrestlers were all introduced by Johnny G (the former Johnny Attitude, whom you may remember for his mockery of Goldberg in WCW).
Each of the wrestlers had a standard American wrestling gimmick (cowboy, Samoan, pimp, U.S. soldier, Mexican, Sting). There were three faces and three heels. The stars of the evening were the champ, Philly native Huggy Cub, and the heel Blixx, the Sting knockoff. Blixx, who was my favorite of the wrestlers, insulted us for buying tickets to this farce. He also said he was going to make Huggy Cub "look like Mitch Williams in the 1993 World Series." Ouch.
Huggy Cub had about 20 members of his family in attendance for his victory over Blixx and his win in an impromptu battle royal afterward. But it was Huggy Cub's performance as Mini Mayweather ("Micro Money" on the poster) in the main event that was his best role.
In a match with an outcome that was considerably more in doubt than that of the actual fight this Saturday, Mini Mayweather defeated Mini McGregor. Mini McGregor ("Mini McConnor") was played by Lt. Dan. (Yes, they gave the guy with the soldier gimmick a Forrest Gump joke name.)
G/O Media may get a commission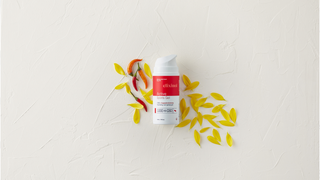 It was by far the best part of the night. Blixx announced. Mini McGregor and Mini Mayweather proceeded to have a wrestling match that ended in a double 10-count after a double clothesline. Somehow, this led to Mini Mayweather wrapping a gold chain around his glove and landing a KO punch. Yes, they did the WrestleMania 24 ending.
I can only hope the actual fight is as good as this one was.