There are so many different versions of Drake now: the Drake Who Loves Nicki, the Drake Who Still Holds A Candle For Rihanna, and the ever-present Drake Who Loves His Mom. Plus there's Internet-Savvy And Emoji-Tatted Drake, Sports-Fan Drake, Houston Drake, Toronto Drake, Album Drake, and Mixtape Drake. We haven't seen that last version in a while—If You're Reading This It's Too Late, which appeared on iTunes with no warning Thursday night, is the Toronto rapper's first tape since 2009's So Far Gone. And I, for one, am happy to have him back, because Mixtape Drake is still my favorite.
By definition, mixtapes—usually released for free online (though this one will cost you $12.99) and beholden to no label schedules or legal niceties—afford artists a lot of freedom, and with his wide spectrum of emotions and healthy sense of humor, Drake benefits more from that freedom than most. Views From the 6, his fourth studio album, is allegedly due sometime this spring. (He's trying to get everyone to call Toronto "The 6" now.) But in the meantime, perhaps taking a cue from his pal Lil Wayne, he's dropped this 17-track surprise, Beyoncé-style, which I'm increasingly convinced is the best way to release something now, so long as you have something good to show for it.
If You're Reading This combines all the best parts of the self-proclaimed 6 God's style and personality: It is, if you will, the Full Drake. It's soul and it's rap. It's turned up and turned down. It's ideal whether you're sitting alone in the dark with your feelings or going out dancing or cooking with the wrist motion. It's the full spectrum of Drake feeling and flair, full of great samples that give you a thrill when you detect them, many borrowed from '90s R&B and bearing a distinct Houstonian flavor. The first time I heard a snippet of Ginuwine's "So Anxious" in "Legend," my heart did a flip-flop; the first time I heard Drake do his own riff off Erykah Badu's vocals on the Roots' "You Got Me" at the end of "6 Man," it literally made me stop in my tracks as I was walking down the street. You can argue about the critical merits, but the real test of any piece of art is whether or not it makes you feel something. If You're Reading This made me feel about 500 somethings.
The funny thing about missing someone is if you miss them for long enough, you forget you're missing them at all. I forgot how much I'd missed Mixtape Drake. But this is the format where Drake became Drake, where his sound—which spans from Houston to Memphis to Atlanta to a stopover in New York for a weekend and maybe a holiday back home in Toronto—truly came into its own. It's where older and more established rappers first started noticing him, where he first got radio play, where he first turned into a star.
Unfortunately, it's not abnormal for a new rapper to pump out a couple tapes, get to that debut studio album, and never return to mixtapes again. They're definitely a lower-rent way of drumming up hype, experimenting with sound, finding other artists to collaborate with, and making your fans long for a "real" album. (In many cases—maybe including this one—there is pretty much no difference between a mixtape and a proper album, but that's another story.) Until last week, Drake had followed this path: Since his official 2010 debut, Thank Me Later, he has focused entirely on albums (and the occasional SoundCloud drop). Those are great, of course, but they're albums, which are big, planned gala events that follow a strict promotion and release cycle, carefully sprinkle singles and remixes on the radio, take fewer risks, and are more or less predictable as far as their schedule is concerned.
G/O Media may get a commission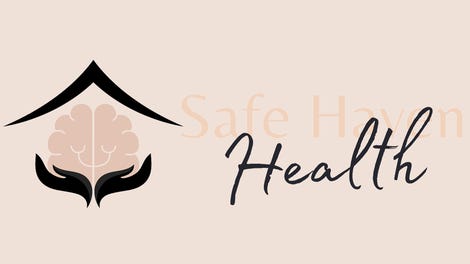 Addiction counseling
Safe Haven Health
But a mixtape? A mixtape is a massive banger of a surprise party, and you know how much Drake loves a party. Why else does he follow and proclaim fandom to about a dozen different sports teams? If You're Reading This immediately reminded me of the best parts of So Far Gone. Maybe it was symphonic bounce of the Slim Thug sample at the end of "Energy." Or perhaps it was the multiple songs where he's crooning (again) about (another) Toronto girl from back in the day, just like it's 2009 again. Take "Madonna," for example, where he's talking to a girl who seems to be somehow stuck, making it a nice callback to the old stripper-convo "Houstonlantavegas."
Speaking of strippers, Drake's long and passionate love affair with professional dancers is further documented here, like when he's eating in the kitchen of the H-Town strip club V-Life on "No Tellin." The braggadocio you hear in Wayne and Drake's 2009 track "Ignant Shit"? There's quite a bit of that on 2015's "Used To." The callbacks to Drake's breakthrough tape are further detectable in the production techniques of guys like 40 and Boi-1da, whom Drake has taken along for the ride over the past six years. If You're Reading This is like if So Far Gone went away to college and made a bunch of new friends from other cities and maybe even studied abroad and did a year or two in grad school. Its polished production takes in both established names and up-and-comers, along with Drake's usual suspects like PartyNextDoor and Boi-1da, plus, hey, he even let his buddy OB O'Brien produce a track. Also, you get some Lil Wayne, who's at his best these days when he's with Drake. Oh, and look, on "Company," a wild Travis Scott appears, and at least some people around here like him. Mix all that together, and shit, that's a good party.
The other thing about this tape is that it assures me that my worst Drake-related fears have not yet come true. To his credit, he's a pretty self-aware guy, but the problem with self-awareness is you can only have so much: When that scale tips, it turns into outright insincerity. I worry Drake will get there someday, and there are times here when he almost does: I see a glimmer of that on "You & the 6," wherein he talks directly to his mom, a too-on-the-nose play on his mama's-boy image that also gets a little overwrought. But sitting among 16 other solid tracks, the transgression is forgivable, and there's much funnier moments here, like the line on "Energy" where he says, "Fuck goin' online / That ain't part of my day." Look, Drake, we all watch your Instagram account, and we all know there's no way that statement has a lick of truth to it. It's okay, though: We can still laugh at Drake being Drake.
Like I said, in low-stakes mixtape form, I think we get to see more of Drake's personality. Not that we're exactly short on that, but I still love the line on "6 Man" where he says, "Fieri / I'm in the kitchen / I'm a magician" with a bit of an Italian accent. Or when he insists that he's "way more gully-gully than buddy-buddy" on "Used To." But when he turns to his lighter side, you also get a look at his insides, which aren't always pretty, and nowhere is his pervasive internal turmoil as apparent as it is on "Know Yourself," which at first finds Drake "running through the 6 with my woes," which suggests a life completely bereft of actual problems, and then the beat shifts, and you realize his non-problems are his problems, and the things he wants and can have so easily are actually the things weighing him down. Carefree Drake and Troubled Drake exist in almost the same breath, or at least on this tape they do. I can relate to that. Everyone can relate to that. Relatability and vulnerability are a huge part of his appeal, and they're in the forefront here; even on "You & the 6," where Drake's tone is so condescending, you still have to admit: Who doesn't have beef with their parents from time to time?
What else is there to say? A lot, probably. Try "Company," another song with a perfect beat-shift and mood-change in the middle, with Travis Scott giving a nod to his hometown (and Drake's adopted hometown) with a garbled cry that he's "on a Mo City trip right now." There is so much Houston love. I love the Houston love. I love the beats. I love that we get Lovesick Drake on the warm, lovely "Jungle," when he asks, sincerely and sweetly, "Are we still good?" of a former flame, or perhaps an old girl from Toronto. I love the bass reverb that sounds like it's coming out of the back of some tricked-out lowrider Cadillac on the beginning of "6 Man." I love that If You're Reading This is something you can listen to and parse a million times and still hear something new. Mixtape Drake is more unleashed and more fun, but he doesn't give up any of the polish or production chops that we've come to love from Album Drake. In this form, he is truly the sum of all his parts, but he's also the best parts of each part.