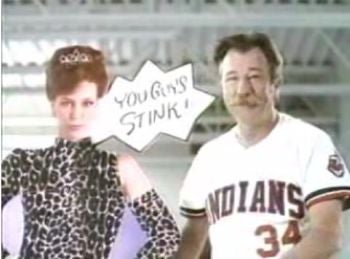 Before last night's match-up between the Mets and the Phllies, Mike Schmidt had some words for his former team.
"One pitch, one at bat, one play, one situation, think 'small' and 'big' things result, tough at-bats, lots of walks, stay up the middle with men on base, whatever it takes to 'keep the line moving' on offense, 27 outs on defense, the Mets know you're better than they are," Schmidt said in an email to team manager Charlie Manuel.
It seems to have worked as the Phillies came away from the game with a 3-0 win, pulling themselves within two games of the division leading Mets. The bats were relatively quiet, aside from a two-run homer by Greg Dobbs, and the star of the game was Phillies pitcher Brett Myers. Myers managed to leave the game with an impressive 10 strikeouts in 118 pitches. When told of the pre-game pep email from Schmidt, Mets reliever Billy Wagner was not impressed, having only this to say: "Did Gary Carter send us one?" Twins/Tigers: Minnesota put a hurting on the Tigers in a 10-2 romp that featured a Justin Morneau grand slam. Delmon Young joined the fun with a homerun and an RBI double while Liriano pitched a season-high nine strikeouts. Tigers pitcher Armando Galarraga had a season-high of his own, walking six batters. The Twins stand at 1.5 behind in the division while the Tigers are licking their paws 12.5 games back. Diamondbacks/Dodgers: The Dodgers routed the D-backs 7-0, cutting Arizona's lead in the NL West to only half a game. LA's' Andre Ethier went an incredible 5 for 5 with 5 RBI's, who according to my google searching, is only the fifth player in Dodger history to have five hits and RBI's in a game. Dodgers pitcher Derek Lowe shout out Arizona, holding them to only two runs and forcing them to continue a major losing slide. The Dodgers, who were 4 1/2 games back and on an 8 game losing streak a week ago, could pull ahead of the D-backs with a win today. What else would you expect from a Torre team?