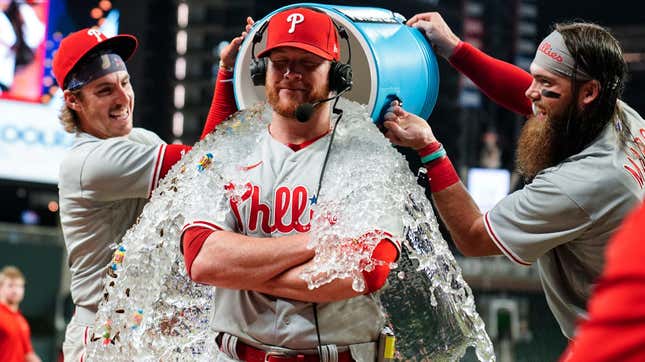 Phillies reliever Craig Kimbrel is the second MLB closer this season — and eighth all-time — to reach the 400-save mark. He closed out Philadelphia's 6-4 win over the Atlanta Braves.
"I'm happy it was here in Atlanta," said Kimbrel, who began his career with the Braves.
Kimbrel has been in the bigs for 14 years now, having also pitched for the Padres, Red Sox, both Chicago clubs, and the Dodgers.
Kimbrel, 34, was the 2011 Rookie of the Year. He led the NL in saves for four years straight from 2011-'14. An eight-time All-Star, he won a ring with Boston in 2018, the same season he recorded his 300th career save.