It's weird to think about MLB executives doing anything other than MLB-executive-ing. I can't think of Bud Selig cutting timber, for example. But a story in the Washington Post introduces us to Bill Bordley, the league's new chief of security, who pitched for the Giants before joining the Secret Service, where he worked for 20 years. Yes, that Secret Service.
Bordley had only worked the MLB gig for three and a half weeks when Nationals catcher Wilson Ramos was kidnapped in Venezuela. But Bordley had embassy contacts he could call. Embassy contacts! It makes the place seem professional.
And Bordley has some exciting stories from his Secret Service days too:
So once again, for dramatic purposes, let's pretend the job was always as intense and full of intrigue as the 5 1/2 years he spent on President Clinton's protection detail—when, by solemn vow, he would have taken a bullet for the leader of the free world, when, for a time, he headed the team assigned to first daughter Chelsea Clinton during her Stanford years, and when, one day in late 1995 or early 1996, he denied entrance to the Oval Office to a raven-haired young lady who did not have the proper credential.

Yes, the young lady was Monica Lewinsky, and yes, as Bordley himself would be quoted in Sect. IV (A) of the Report of the Independent Counsel to the U.S. House of Representatives, the president eventually interceded and told Bordley it was okay for her to come in. According to the report, Bordley noted that she exited the Oval Office an hour later.
"When that incident happened, I was relatively new to the detail," Bordley said one afternoon this month over lunch a couple of blocks from MLB's Park Avenue headquarters. "They tell you anyone who gets anywhere near the Oval Office obviously has to be credentialed and have a pass. And this person, she did not have it on. I thought someone was playing a joke on me, trying to test me—the new guy. I stopped her."
G/O Media may get a commission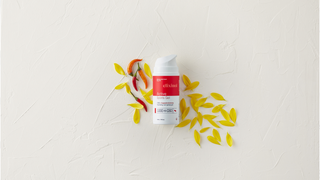 These tales are more exciting than Bordley's big-league career, which consisted of eight games (six starts) in 1980. But he says he was "kind of the Stephen Strasburg of his day," so there.
MLB's new security chief understands danger—and baseball [WaPo]