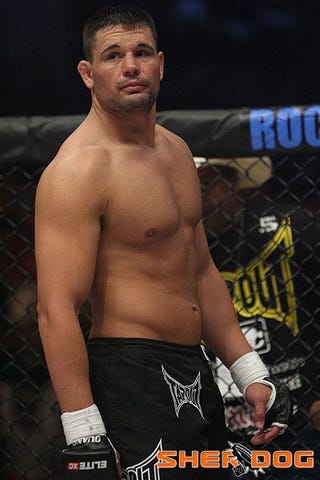 MMA heavyweight Justin Eilers was found dead Christmas night in Nampa, ID, with a .45 bullet in his chest.
Eilers' mother's boyfriend, James Malec, was taken into custody in what police are calling a "domestic disturbance". Second-degree murder charges have been filed.
Eilers, who bounced between UFC, EliteXC, and other MMA organizations in his six-year professional fighting career, fought last for the now-mostly-defunct EliteXC in July, losing his shot at the EliteXC heavyweight title. He also played football for Iowa State in 2000-2001 with Sage Rosenfels.
This follows the violent death of Justin Levens last week and Evan Tanner's disappearance and subsequent hyperthermia death in September.
Christmas tragedy in the world of MMA [Cage Writer]