Last night, Fenway Park came alive once again, in that weird, psychotic way that only Fenway Park can come alive. Even though it turned out to be the King Felix show, it still had the feel of a historic night ... well, for April, anyway.
Among the 36,360 screaming souls in attendance was Seth Mnookin, author of Feeding The Monster and Hard News, a longtime Red Sox observer (and main reason A.J. Daulerio once interviewed Jayson Blair).
The game might not have turned out the way Red Sox Nation might have expected or hoped, but it was still a telling evening. After the jump, Mnookin's report from the evening, which makes us glad once again that we weren't born a Red Sox fan. Too much stress.
————————————
I've been to Fenway Park a lot in my life; there've only been four times when the pre-game frenzy was as electric as it is before a playoff game:
• Yaz's final game. ***

• The home opener is 2005.

• Pedro's return to Boston in a Mets uniform.

• Last night
G/O Media may get a commission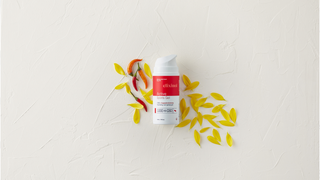 When Yaz retired, he was the arguably the most beloved Red Sox player of all time (don't start jawing off about Williams - Boston only truly embraced him after he'd retired). Two years ago, the orgasmic flush of the Sox's World Series finally crested in the home opener's ring ceremony. And even us crusty old New Englanders knew enough to celebrate the best pitcher ever to play the game, even if he was wearing orange and blue.
Last night, on the other hand, wasn't a celebration of the past; this was a frenzy fueled by an expectation of what's yet to come. Daisuke Matsuzaka, the baby-faced assassin whose gyroball shrugs off the normal constraints of space and time like yesterday's jock, was making his first start in Fenway Park. On Brookline Ave., vendors were selling Dice-K thunder sticks. Japanese language cheat sheets could be had for a couple of bucks. (Apparently Sox announcer Carl Beane picked one up: When he went through the lineup, he introduced Matsuzaka in his native tongue.) There were so many flashbulbs going off when Matsuzaka pumped in the game's first pitch to Ichiro that third baseman Mike Lowell said he was just glad Ichiro didn't hit a drive down the line because he couldn't see a thing.
As the recently departed Kurt Vonnegut would have said, so it goes. Dice-K pitched well enough - seven innings, three runs, 4 Ks and a walk - and there were many delightful moments when he made the Mariners wave pathetically at the ball. There were also many times when he got hit, and hard. It wasn't a bad performance by any stretch, and if Matsuzaka turns in six years worth of 15-8 ball with a 3.60 ERA, he'll have been well worth his $8 million annual salary. But not bad doesn't cut it when you're expecting transcendent, and by the end of the night, some fans - at least some of the fans sitting near me in Section 17 - were grumbling about how he wasn't worth all the hype.
Boston can be a tough town to play in. Even taking into account the fact that Nomar is batshit insane, he had a legitimate gripe when he complained about the suffocative nature of being a Red Sox hero. David Wells, not exactly one of baseball's shy wallflowers, told me he loved the energy of pitching in Fenway but hated that he couldn't go to a movie with his kid without being mobbed. Even Matt Clement (remember him?) bemoaned the fact that he couldn't bike to the ballpark, as he'd done with the Cubs.
With that level of obsession - an obsession that justifies the highest ticket prices and least comfortable seats in baseball - comes a certain sense of entitlement, an entitlement that was only fueled by the magical postseason run three years ago. Combine that with the vernacularization of impressive sounding statistical terms - OPS, WHIP, etc. - and you've got yourself a frighteningly combustible mix: a small but vocal number of clowns who are convinced they know what they're talking about and feel as if they have the god-given right to share their opinions with the rest of us. (I'm well familiar with this behavior. In my family, we refer to it as N-CAR disease: "never certain, always right.")
To be sure, the N-CAR's are a distinct minority, but in a city like Boston - a city without the distractions of Broadway, or Wall Street, or Bungalow 8 - that minority can suck up a lot of oxygen. On Monday night, I almost drove off the road after hearing a caller on WEEI's "Planet Mikey Show" (does anyone else have an innate distrust of grown men who still use a diminutive nickname?) confidently proclaim that Manny should be traded because "he's done - he has, what, a .200 on-slugging percentage?" There are many good reasons why it makes sense to trade Manny; the fact that, six games into the season, he wasn't crushing the ball isn't one of them. Most players can deal with this type of knee-jerk criticism, just as most players can deal with being booed. But some can't. And some simply don't want to. (Manny - and yes, I know he's also out of his skull - also has cause to complain about the off-field demands of playing in Boston.)
Dice-K could very well end up being one of the game's elite pitchers (just as Beckett could have a great year ... but after only two games, I'm not yet convinced). I've never seen anyone throw four plus pitches as confidently as he does, and that's including Pedro. Thankfully, the language barrier will likely keep him from being subjected to the worst the local populace has to offer. But I couldn't help but notice that while the Mariners were hitting lasers of Matsuzaka, another phenom, Seattle's Felix Hernandez, was pitching an absolute gem of a game. Remember him? King Felix exploded into the baseball universe two years ago. He struggled a bit last year to the tune of a 12-14 and an ERA above the league average. And guess what? Seattle fans didn't try to run him out of town. So far this season, he's 2-0 with a complete game one-hitter under his belt, 18 strikeouts, and a 0.00 ERA. If King Felix pitched for the Sox, they'd be building a shrine on Lansdowne Street. Of course, if King Felix pitched for the Sox, who knows what could have happened last year. Boston can be tough on rookies. Just ask Cla Meredith.
*** Note: there may not have been that much of a frenzy at this game, but I was 11. It felt frenzied to me. Of course, I was also traumatized at that game by needing to pee in one of the blessedly defunct Fenway troughs.