There was a minor inquest into Mohamed Salah's state of mind following Liverpool's comprehensive victory against Red Star in the Champions League last week. Salah scored twice in the 4-0 ass-kicking, but both of his post-goal reactions were noticeably subdued. The same was true after his goal the weekend prior, an early strike against Huddersfield that proved decisive. Salah's muted celebrations were, as player-turned-pundit Ruud Gullit put it, "a little bit odd."
This got people wondering. Was something the matter? Was Salah unhappy? Was it about the team? Was it about himself? Were all the pundits and papers making too much of Salah's on-field body language? Or was there really something to his non-celebrations that might affect Salah's and Liverpool's season?
Technically, Salah still hasn't answered any of those questions. Instead, he did one better by obviating them entirely with his performance this weekend. In a breezy 4-1 win over Cardiff on Saturday, Salah was at his typical best, assisting twice and scoring once and following up on his game-opening goal with a wide, toothy grin that made crystal clear how he's feeling right now:
It's not difficult to speculate on what had Salah looking a little down of late—or if not "down," then a little less exuberant than the jolly Egyptian usually looks out on the pitch. The answer likely lies in his stats this season. After his miraculous campaign last year, Salah's numbers have taken a bit of hit. Salah racked up 32 goals and 10 assists in 36 EPL appearances in the 2017-18 season. This year, he's only at five goals and three assists in 10 league matches.
Of course, it's a little ridiculous to consider eight combined goals and assists in just 10 matches as some sort of disappointment, especially when Salah's team has been thriving regardless of his relatively modest stats. But the fact that those numbers are considered modest speaks to the justifiably enormous expectations Salah's incredible first year at Liverpool engendered. It isn't crazy to have expected more from Salah this season, and judging from his restrained reactions to his own goals, it seems like Salah expected more, too.
The timing of Salah's non-celebrations was probably no coincidence. From the start of September through the middle of October, for a total of eight matches in all competitions, Salah only scored a single goal for Liverpool and didn't tally a single assist. That goal against Huddersfield on October 20th was his first since September 22nd, which itself was his first since August 25th. For a player who last season hardly went two consecutive weeks without scoring, Salah's fall form definitely qualified as a drought.
G/O Media may get a commission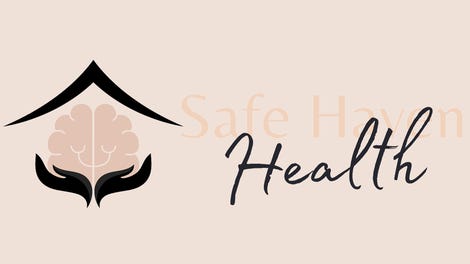 Addiction counseling
Safe Haven Health
Liverpool still played very well during that span, and as certain advanced statistics show, so did Salah. The forward's expected goals per 90 minutes stats are almost identical in league play this season compared to last (0.72 last year, 0.71 this year); his expected assists stats are significantly higher (they've jumped from 0.25 to 0.34). While Salah's finishing was running hot last season (he scored 31 non-penalty goals from an expected 23.61), that's where he's unquestionably cooled off some so far this year.
This shouldn't be much of anything to worry about, since large aberrations between actual goals and expected goals tend to even out over the long run. The best explanation for Salah's very good but not jaw-droppingly stunning form thus far in the season is that he's simply been a little unlucky. Still, it's understandable why Salah might feel otherwise.
You have to remember that Mohamed Salah had previously never been the player he burst onto the scene as, fully formed, when he debuted with Liverpool. Salah was coming off a couple really good seasons in Italy then, but nothing about his career up to that point implied that this former Chelsea wash-out would put together a legitimately Messi-esque season immediately upon joining the most competitive league in the sport. Part of what made the season so magical was the sense of genuine disbelief that accompanied each searing run, each walloped shot that screamed into the corner, each breathtaking performance. It was hard to wrap your mind around the fact that Salah really had become that good, only he'd follow one match-winning performance with another and another and another and eventually you had no choice but to accept the new reality it all its wonderfully surprising glory.
But as clear as it was that Salah was now in fact a world-class player—and in manager Jürgen Klopp's system, was capable of reaching even more rarified heights—it was hard to shake the sense that his 2017-18 season still had a touch of Cinderella to it. Coming into this year, most expected Salah to be great, but surely not that great, not 30-plus goals from a wide position great, not so-great-I'll-lead-Liverpool-to-the-Champions-League-final-again great. Just how great the new, improved, but maybe not quite so divinely blessed Salah would turn out to be was an open question that nobody, not any fan nor Klopp nor even Salah himself, could definitively answer before the matches began.
This seems to me like the most probable cause of Salah's visible reservedness after scoring his last few goals. Maybe Salah had himself doubted just how good he really was coming off the season of his life. Or maybe it was less doubt and more desperation to prove to the world and to himself that the 2017–18 Salah was the real him. Maybe his inability to make good on this belief early in the season started to eat away at him, emboldening that little whisper in every driven person's mind that maybe you aren't as good as you think you are until it grew so loud that it became hard to ignore and even harder to silence.
Maybe Salah didn't celebrate the goals that did come because they came too late and not often enough for him to be happy about their eventual arrival, his internal monologue not "Woo hoo!" but "Fucking finally." Maybe it took a steady enough stream of goals for him to consider himself out of arrears in his mind's ledger for him to start celebrating again. Maybe that goal against Cardiff on Saturday, his fourth in three matches, was the one that let him stop trying to prove how good he truly is and let him get on with the business of actually showing it. Only Salah knows for certain what thoughts actually pinged around in his head during these past couple months, and ultimately it doesn't really matter one way or another. All that matters now is that Salah is scoring and smiling. Which is great news for him and for Liverpool fans, and bad news for everyone else.