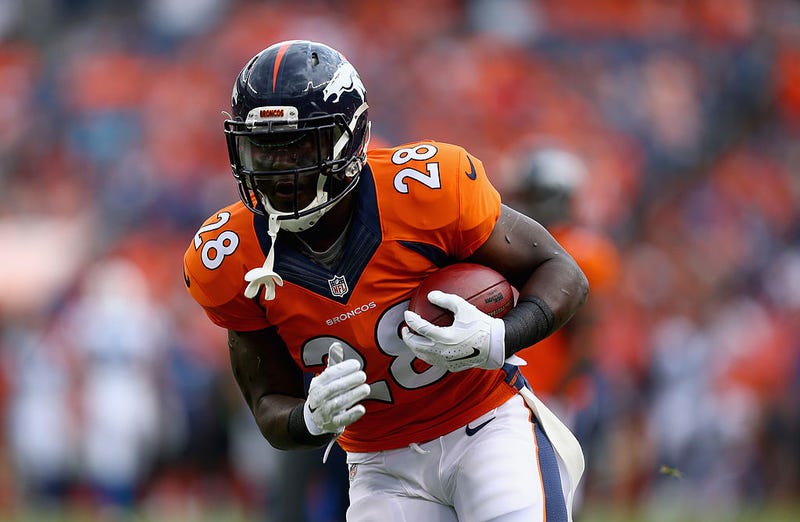 Running back Montee Ball's last brush with the NFL was a practice-squad spot on the Patriots during the 2015 season, and the team cut him in February of 2016 after he was arrested and charged with battery in Wisconsin. The 26-year-old spoke with Alex Marvez of the Sporting News and said alcohol is what ended his football career.
Ball, who admitted to his therapist that he was an alcoholic, talked about waking up and going to Broncos practices while still drunk, and said he would drink excessively on Sunday, Monday, Thursday, and Friday nights during football season. He recounted one time where a coach pulled him aside and tried to help him:
Ball said Broncos running backs coach Eric Studesville suspected something was wrong when he asked Ball to stay following one running backs meeting.

"He talked about how he could smell the alcohol on me and that he thinks I may have a problem with drinking," Ball said. "He said if I needed any help with that he could reach out to people I could talk to.

"I didn't listen to him."
Ball disputed the accusation that he had thrown his girlfriend through a table, but said he did shove her. "I take full responsibility and will take that to my grave," he told Marvez. Last August, Ball reached a plea deal for that incident and for another allegation from two years earlier. Ball served time under house arrest and received probation and counseling.
Ball, who played college football for the Wisconsin Badgers, said he will be taking classes at the university this summer to finish his degree.