Mookie Betts, the Boston Red Sox's star outfielder, hasn't struck out since Sept. 12 of last year. That's a streak of 128 plate appearances without a K—the longest since Juan Pierre's run of 147 whiff-free plate appearances in 2004, according to the Elias Sports Bureau.
The majority of the plate appearances in this streak took place last September, so while it's notable that Betts has batted .360 with a .425 OBP since the last game in which he struck out (hey, whatever sabermetricians preach about the meaninglessness of the K, there actually is value in either putting the ball in play or walking in every at-bat), what really matters is what Mookie is doing this year.
That works out to a lot. After 11 games—he missed three due to the flu that knocked down the Red Sox like bowling pins—Betts is batting .356/.420/.489/.909. This line leaves a little to be desired in terms of power (he just hit his first home run of the season last night against the Blue Jays), but it's still April, so whatever. Let's focus on what matters: Betts isn't striking out, which may not really mean too much in a bloodless and abstract sense but is still an incredibly cool expression of plate discipline and hand-eye coordination that runs contrary to all the broader tendencies of the game, even if Mookie himself is (or claims to be) disinterested in the streak:
Sure, an out is an out, but Betts is making and not making his in ways that are really interesting, something central baseball can't be too put out by when coming from one of the game's top young stars.
It's difficult to consider the extent of the strikeout streak as one entity, given that an entire six months passed between the last game of the 2016 regular season and the first of the 2017 regular season. This being so, let's mark off Betts's swing and contact rates starting from the beginning of this season. They're pretty eye-popping. Per Pitchf/x data from Fangraphs, Betts is:
Swinging at only 18.7% of pitches outside the zone.

Swinging at 56.4% of pitches inside the zone.

Swinging at 38.5% of overall pitches.

Making contact with 76.5% of pitches his swings at outside the plate.

Making contact with 98.3% of pitches he swings at inside the zone.

Making contact with 93.2% of pitches his swings at overall.

The quick summation of this is that Betts is being extremely fucking smart at the plate. If he swings at something, it's because he can hit it.
G/O Media may get a commission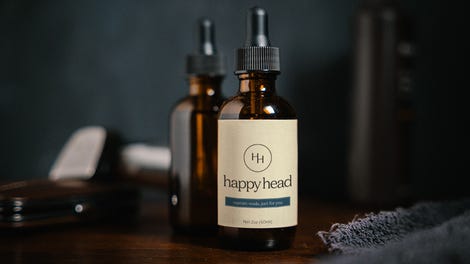 Fangraph's alternative plate-discipline table, which uses data from Baseball Info Solutions instead of Pitchf/x, says Betts is whiffing on only 2.5% of total pitches he sees. (The league average is 10.4%.)
According to Baseball Prospectus's plate-discipline leaderboard, Betts is currently ranked sixth in the league for overall contact rate, sitting behind Joey Votto and four players who have seen fewer than 70 pitches this season. Really, Betts is second only to Votto.
It's early in the season, but as Sam Miller wrote at ESPN last week: "No basic stat stabilizes as quickly, according to research by Baseball Prospectus' Russell Carleton, than swing rate. In just a few dozen plate appearances, we can be reasonably sure that a player's swing rate is a result of the player and his approach, not to noise or circumstances."
Betts's refusal to swing at pitches he can't hit this season, in other words, isn't a statistical fluke, like a .440 batting average might be: It's an expression of approach and ability, likelier than any other statistical artifact of those things to be the same at the end of the year as it is right now. Given that Betts has so far markedly improved from last season—which was, as you'll remember, very good, a year that put him near Mike Trout in the running for best player in the league—that's quite something.
Via Fangraphs, here's where Betts is seeing pitches, and where he is swinging at and making contact with them:
(Psst, pitchers: Try to get him to chase one low to the right out of the zone.)
For context, here are the equivalent charts for Chris Davis, a very good hitter who is the opposite of Betts in that he strikes out roughly every time he doesn't do something good at the plate:
Here's another thing to consider: Elias says Betts has faced a two-strike count in 60 of his plate appearances during the 128-PA streak—about 45 percent of his total PAs—and still has not struck out. He is reaching all through the strike zone and all through the count to not strike out. He has mastered time and space (for now).

The fun thing about this is that Betts is great, in all senses. He's poised to become the next in that line of Red Sox players—think David Ortíz or Pedro Martínez—who even people who can't stand the damn Red Sox love, breaking through the general annoyingness of his team, its fans, and their city to become as much of a national star as you can in baseball these days.
Betts has been the guy you've heard about almost every night on Baseball Tonight, and who terrorizes your favorite AL team, for a while now. He finished in second place behind Mike Trout last year for AL MVP, and deservedly so. He's named Mookie. He's had your attention, and now, in addition to being young, and fun, with a personality and a Jordan endorsement, he's just stopped striking out. Who said there were no more baseball stars?
Eventually, Betts will strike out. Who will get the honor of fanning him is yet to be determined; averaging four plate appearances per game will take him continuing the streak for another five games for him to best Pierre. He might get there, he might not. It's ultimately meaningless, but it's fun, and it's not trivia. It's a quirk, a storyline to follow, and something interesting to kick off the summer-long slog of the sport; it's also the expression of a great player doing something no one should be able to do in a game oriented around pitchers throwing ever more violently to batters whose swings are ever more oriented to power and whose coaches care ever less whether they strike out. Betts not striking out is a function of an approach that's made him one of the best baseball players in the world; it's also evidence that the game, say what else you will, has retained its capacity to stay flat weird.