Every morning, the fine folks at Sports Radio Interviews sift through the a.m. drive-time chatter to bring you the best interviews with coaches, players, and personalities across the sports landscape. Today: Melo talks trade, except he doesn't really.
Carmelo Anthony joined Fox Sports Radio with Petros and Money to discuss which team does he honestly think he'll be playing for next week, are the potential trade talks the toughest situation he's had to handle in his career, does it bother him that these trade talks drag his teammates into it and is there a meeting between himself and Mikhail Prokhorov.
What is your current trade status? Which team do you honestly think you'll be playing for next week?
"It's a wild and crazy time right now. To answer your question I have no idea. I'm just trying to have a good time this weekend with what I gotta focus on and deal with that you know when the time comes."
You've always had the spotlight on you since carrying Syracuse in your freshmen year of college. Are these trade talks the toughest situation you've had to handle in your career?
"Yeah man at first I thought it would never get like this, but then it escalated. Everybody wanted to write their own stories. Everybody has their own opinion on it. What should I do? Where should I go? At the end of the day it is what it is? I'm handling it the best I can and you know I deal with it as I go along."
It's been known around the NBA and amongst the media that you are a well-liked teammate. Is the toughest part of these trade rumors dragging your teammates into it?
"Well I think early on in the season I would have said that.You know that maybe it was a distraction to some of the guys on the team. As the season has went along it went from me not being there you know in training camp to me not being there in December, to me not being there in January, to me not being there you know right now. I was able to do what I gotta do and play the way I know how to play. My teammates see that. They see that I come. You know I come into work into each session, each day, work hard, practice, do what I gotta do in the game and at the end of the day right now I'm still a Denver Nugget. They appreciate that. At the end of the day you know all that stuff is out there, but we are one team."
G/O Media may get a commission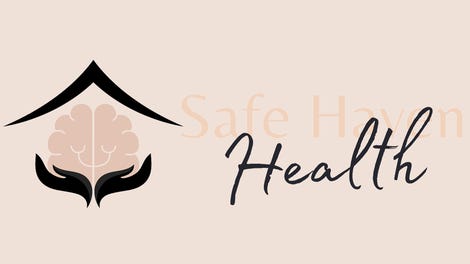 Addiction counseling
Safe Haven Health
Is there a meeting between yourself and Mikhail Prokhorov?
"No, honestly the media is always breaking news to me. That's what I realized during this whole process. It's always something new, but that's new news to me.I haven't heard that one."
This post, written by Steven Cuce, appears courtesy of Sports Radio Interviews. For the complete highlights of the interview, as well as audio, click here.
More from Sports Radio Interviews
• Chris Bosh liked being the bad guy in Toronto.
• Theo Epstein think fans are getting a little overly optimistic.
• Jay Wright likes his Big East tough.