Today's NHL Closer is written by Greg Wyshynski, of The FanHouse and The Fourth Period. He is also the author of Glow Pucks And 10-Cent Beer. Enjoy.
————————————

I always figured my first Gawker Media gig would have been as a guest blogger with Fleshbot's Marital Aid Test Kitchen, until Leitch asked me to tackle the NHL Closer. Which is fine, because I really don't know my way around a kitchen — or a French tickler, for that matter. I'd urge you to check out my "Happy Pucking New Year, 2007" awards column on The Fourth Period so you'll know what you're in for over the next few weeks. And as we begin dissecting the NHL's "Winter Classic," make sure you show some love to the Melt Your Face Off Knucklehead Collective that expertly NHL Closed for the last month and read their Classic live blog, too.
The Most Anonymously Awesome Thing To Hit Ralph Wilson Stadium Since Steve Tasker. A steady cascade of snow. A football stadium filled to the gills with puckheads. Inventive camerawork from NBC, and a blessing from that paragon of sports virtue, Robert Costas, who authored a verbal valentine to "Slap Shot" between the first and second periods. A tightly-played overtime game, and a game-winning shootout goal by Sidney Crosby to give the Penguins a 2-1 win over Buffalo. The Winter Classic came together so well for the NHL, you'd think it was scripted; which would be silly, because we all know the NHL only scripts playoff games and draft lotteries.
Ratings be damned, this should be an annual event, even if ESPN doesn't believe it should count in the standings. If for no other reason than the coverage of the game presented an arena sport on an epic scale and created a niche for hockey on a day when more than a few sports fans are glued to the tube. Send the game to Pittsburgh, Chicago, Penn State, New York, Toronto, Fenway, Lambeau — and yeah, Detroit too, even if those pussies want to play under a dome.
G/O Media may get a commission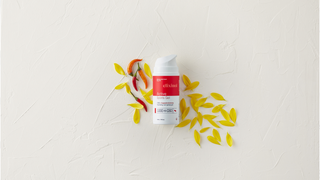 Mistakes Were Made: Was it perfect? Hell no, unless you're some kind of sadist who enjoys hearing Mike Emrick and Ed Olczyk nervously fill time during endless ice repairs like an opening act waiting for Amy Winehouse to finally show up. As much as the Winter Classic warmed my hockey heart, I am a New Jersey native, a place where cynicism is a required course for preschoolers; so here's what sucked about the Winter Classic:
* Hearing how players handle bad ice: Interesting. Hearing about the science, characteristics and history of bad ice: Fucking tedious. The fact that the frequent stoppages to plug holes and Zamboni the sheet produced multiple conversations about Iceology 101 showed a lack of preparedness by the NBC team to fill time effectively. I'm not watching hockey to hear about the minutia of ice refurbishment, just like I'm not watching golf to hear about the nuances of Kentucky Bluegrass, Featherbed Bent and Northern California Sensemilia.
* The players' entrance featured pyrotechnics. And nothing says "Winter Classic" like giant WWE-style pillars of flame, right?
* Over the boards behind one of the goals was a snowy vista. Over the boards behind the other goal? A brown mess of overlapping plywood that made it look like either the NHL ran out of construction funds or that the largest septic tank in Buffalo had exploded at the 30 yard-line of Ralph Wilson Stadium. I know they probably served a purpose, but when you're striving for telegenic aesthetics, you really shouldn't allow a pile of stillborn beer-pong tables to enter the camera frame all that often.
* When Mike Milbury compared Sidney Crosby to Bobby Orr between the second and third periods, I pictured Phil Esposito waking up from his afternoon nap screaming like an air raid siren. By the way, if you were playing that drinking game during the Winter Classic where you take a shot every time Sidney Crosby received a glowing tribute from the announcers, paramedics would have been attempting to revive you from toxic shock by the middle of the second.
* Finally: How in the name of Andrea Kremer does NBC have 71,217 fans show up to a football stadium in order to sit in the snow on a national holiday and watch a regular season hockey game ... and not interview a single one of them on the air about it?
Dear Ottawa: We Have Your Ass. Signed, Washington. The Washington Capitals continued Mission: It Really Was All Glen Hanlon's Fault with a 6-3 victory (minus Tom Poti and Alex Semin for most of the game) against the Ottawa Senators, whom they've beaten thrice this season by a combined score of 18-10. Might be time to remove the fork from the Caps; at five points out of an Eastern Conference playoff spot, they're not done after all.
Nine Times? I was all set to make some lame "football score" joke about the Kings defeating the Blackhawks 9-2 last night, and then I remembered that Los Angeles actually doesn't have an NFL team right now. So I'll simply say that Ladislav Nagy (3 G, 2 A) and Alexander Frolov (2 G, 3 A) had five-point nights, David Koci found a way to amass 25 minutes in penalties including two 10-minute misconducts, and Brian Urlacher had a safety. (Yeah, still lame.) The Understatement of 2008 candidate from Kings coach Marc Crawford after the win: "No disrespect intended with this comment, but their goaltending wasn't great tonight."
(Photo via Getty Images. And more extensive, on-site report of the Buffalo-Pittsburgh game coming later today.)