She was reclaiming her life. That's what the parents of Meredith Lane—one of eight people gunned down by Lane's ex-husband at an NFL watch party she hosted last weekend—have told local reporters back in Texas in the days following the mass shooting. The gathering was to watch the Atlanta Falcons game, followed by the Dallas Cowboys. The gathering that day, including people who had been in her wedding party, was about celebrating a fresh start to Lane's new life after filing for divorce from her estranged husband, Spencer Hight.
"It was officially 'out with the old and in with the new,'" Debbie Lane told WFAA on Tuesday. "It was her reclaiming her life, and she was thrilled to be doing that. It was the happiest she'd been in years. Years."

... "I think he saw our comfort, ease, and happiness ... and her embracing new life, and resented it to the maximum and responded the way he did," Lane said.
Hight shot nine people, including his estranged wife. Seven died at the Plano, Texas, home, an eighth died at a local hospital. Hight was shot dead by the responding police officer. The family of the lone survivor, Carly Shockey, issued a statement asking for privacy and support for "all the families and friends who have been impacted, and honoring the memory of these young lives that were tragically taken away."
Meredith Lane's father, Gene, said they probably knew several of the guests at the party and "what their families are going through right now is pure hell."
Meredith Lane and Hight met in college, when Meredith Lane transferred to the University of Texas at Dallas, her mother told the Dallas Morning News. They were apartment complex neighbors who began dating and then got married. They bought a house in 2015, the same year that Hight lost his job "doing contract work for Texas Instruments," the Morning News reported. An anonymous friend of Hight's told the newspaper that Lane "was understanding at first but then hounded him for not contributing" while she worked at Coca-Cola Southwest Beverages.
She filed for divorce in July. Afterward, she told her parents that Hight had a drinking problem and had been violent with her, including one time he "slammed her face against a wall," the Morning News reported, but she never called the police. Debbie Lane told NBC DFW that she last saw her daughter just a week earlier, helping her get the house ready for Sunday's party. She was, her mother said, "Getting things ready for her to celebrate her newly reclaimed single life."
G/O Media may get a commission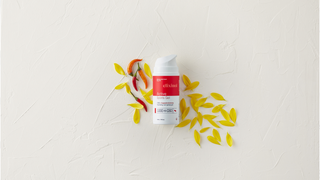 Now her parents are planning her funeral.
"All I know is that I'll talk to anyone about any of this," Debbie Lane told CBS 11 News. "Because I am hoping that other young women or older women who have doubts about their partners, think there's something a little fishy there, or the person is brutal in some way—get out. Don't look back. Find a good person. And move on and leave it behind because otherwise you can end up dead.
"I think that's why I'm not weeping like a mad woman like now. Because it matters."
The Morning News has profiles of many of the party guests killed by Hight: Darryl Hawkins, 22; Tony Cross, 33; Rion Morgan, 31; Caleb Seth Edwards, 25; Myah Sade Bass, 28; Olivia Deffner, 24 and James Richard Dunlop, 29. You can read them here.
If you or someone you know needs help, the National Domestic Violence Hotline can be reached at 1-800-799-7233 or by clicking here.