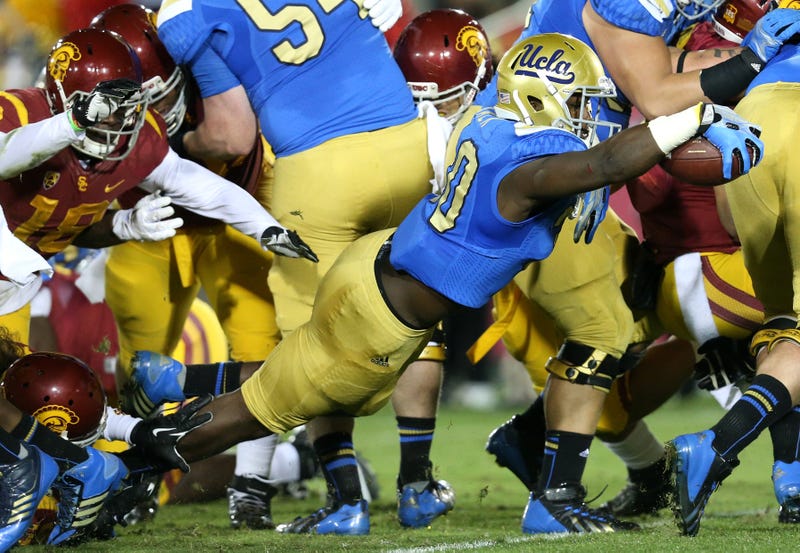 UCLA linebacker Myles Jack was named Pac-12 freshman defensive player of the year. UCLA running back Myles Jack was named Pac-12 freshman offensive player of the year. Myles Jack is whoever you want him to be, and he's better at it than you.
Jack started 11 of the Bruins' 12 games at his natural LB position, and racked up 70 tackles, an interception, and a pair of fumble recoveries. After being phased in as an RB for the last four games, Jack averaged 7.9 yards per carry to go with seven touchdowns. So he took home two-way conference honors, which—even if it points to a disturbing lack of freshman skill position players in the conference—is still a ridiculous accomplishment that I haven't fully wrapped my head around and may never. Sure, playing two ways probably makes him more prone to injury, and retards his growth in any one aspect of the game. But I'll never get tired of universal talent displays like this: there's no more blatant way for an athlete to announce he can excel at anything he chooses. Myles Jack could DOMINATE intramural disc golf if he wanted to.
Possibly celebrating alone with a jug of wine is Steve Broussard, who was fired as UCLA running backs coach today.
[LA Times]