I am pleased to inform you that the Nathan's Famous Hot Dog eating contest has not been canceled. The freakshow will go on as scheduled on July 4, as usual. It is one of the few live American sporting events currently slated to play on the nation's birthday.

"An eating contest is basically the food equivalent of a car crash" journalist Jason Fagone told TIME. "It's just hard for any human to look away."
Fagone spent a year following the world of professional eating and chronicled his stories in his book, Horseman of the Esophagus. He has called the annual Fourth of July Hot Dog eating contest "the biggest crash on the biggest road, on live TV."
Now may be the appropriate time to sit on your couch and to watch an hour of professional eaters, otherwise known as athletes, shove dozens of hot dogs down their throats.
We're only halfway through 2020. So watch the circus, you deserve a show.
But before you watch, there are a few things you should know about this year's hot dog contest, because it will be different from years prior, for obvious reasons.
G/O Media may get a commission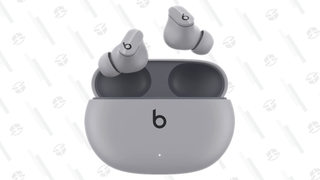 For starters, the event's location and format have changed. The contest will not be held on the Coney Island boardwalk, where professional eaters have stuffed themselves since the 1970s. Instead, the competition will take place in an undisclosed location, presumably in New York City.
Because of new travel restrictions imposed by New York Governor Andrew Cuomo, three eaters will not participate in the contest. Meaning only five women and six men will chow down.
The contest, which usually hosts upwards of 20 eaters per round and thousands of fans, has been reimagined to accommodate for social distancing. The fanless event will take place in a large, open warehouse that will provide ample space for competitors.
Major League Eating will test all competitors and personnel prior to the first bite.
Also new to the competition this year, legalized sports gambling. Three states; New Jersey, Colorado, and New Hampshire, will allow their citizens to bet on the hot dog contest.
The odds on favorite for the women's competition is Miki Sudo, who has won the last six hot dog eating contests. And the heavy favorite in the men's competition is the 12-time hot dog eating champion, Joey Chestnut.
On Saturday, Chestnut will look to beat his personal best — 74 dogs in 10 minutes.

In an interview with TMZ, the GOAT of professional eating made a guarantee reminiscent of Broadway Joe, "I'm breaking the record this Fourth of July," he said. "I'm gonna make it memorable. My record is 74, and 75 just sounds like a good number but we'll see ... If I'm feeling it, if I'm in the perfect rhythm, 77 is doable."
Even if Chestnut does not beat his personal best, I just hope the undisclosed location comes with more than one bathroom.
The Nathan's Famous Hot Dog Eating contest will be broadcast on ESPN starting at twelve noon, Saturday, July 4th. The women will eat first followed by the men.