Nationals reliever Sean Doolittle, whose teammate is one of three prominent baseball players recently found to have a history of homophobic and/or racist Twitter behavior, spent a portion of his Monday off constructing a thoughtful series of tweets on casual bigotry, baseball, and social media:

The most refreshing part of this is Doolittle's candor: He confronts directly the content of the tweets, and the laziness and disregard evident in leaving them on a public forum even after you've apparently changed your ways, and the culture of privilege surrounding white male athletes that evidently allows some of them to be callous little shits towards marginalized groups, without consequences.
G/O Media may get a commission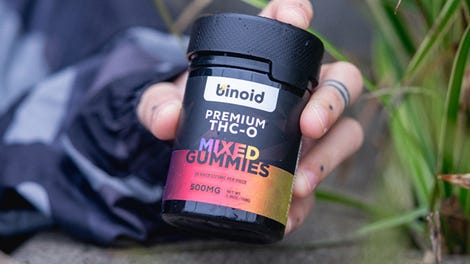 25% Off + Free Shipping
Binoid THC-O Gummies
The directness is especially welcome from a teammate of one of the players directly involved. By and large the teammates of Josh Hader and Sean Newcomb have been working to aid in those players' redemption narratives, for better or worse; Doolittle isn't condemning his teammate, but neither is he excusing the behavior or handwaving away the outpouring of public disgust. The tweets are genuinely ugly and hurtful, and reflect some bad and corrosive ideas still very much floating around in American culture.
Just days after after even MLB's official Twitter account stumbled stupidly into an easily avoidable offensive tweet, Doolittle's thread is a welcome reminder that not everyone in baseball is a total shithead.