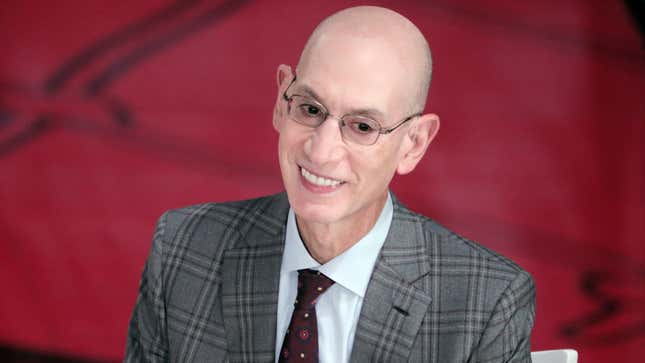 If you're an NBA fan, you've probably seen or heard about the official announcement of the new in-season tournament set to jump off in November. Those who follow The Association on social media, most notably Instagram, may have received a direct message from former NBA baller Richard Jefferson explaining how the tournament will work.

Will the NBA In-Season Tournament hold any value? | Agree to Disagree
"This seems completely pointless, lol"
Unless you're also a soccer fan, this group play format might seem a little convoluted at first glance. The NBA's fan base took to Twitter and let their feelings be known as they do about everything concerning the association.
"This seems completely pointless, lol."
"Players are not going to care about this any more than they care about reg season games in November."
"Nobody wants to be the in-season tournament champ."
"What is the benefit of winning this thing, bragging rights? If so, the NBA is vastly underestimating how committed players are to half-assing the regular season. I love the idea. It just doesn't address the problem of a regular season that lacks importance."
As usual, fans aren't holding back their opinions on the validity of this new tournament. Most people don't think star players will give a crap about this tourney. Although many of us weren't big fans of the NBA play-in tournament when it was introduced a few years ago. Now most fans and media members look forward to it. That play-in anticipation should only continue to grow after Miami's postseason run, making it to the NBA Finals.
Money...for people
"My favorite part is "money for players on teams who choose to play" - they are well aware there is a possibility the top tier stars look at this entire tournament as rest. While it counts towards their record, don't be surprised when stars sit out some of the games. The NBA has literal plans for it…"
While most comments are flat-out negative or sarcastic, you will find a positive reaction or two — if you scroll long enough.
"This is a good move to make the first half of the season more interesting."
Then, of course, you have some who only worry about their team and personal enjoyment and others who choose to be mean.
"I need my warriors to win the double this year. The cup & the championship."
"I'll take stupid people tweeting things for 200, Alex."
While this in-season tournament does come off a bit extra, you've got to give the NBA credit for being open to change. Like the world, the league is constantly evolving, and they aren't shy about changing with the times. We get on MLB frequently for not keeping up with how the world around them has shifted, but we dog the NBA now because they are willing to try something different. You just can't win in the age of social media.