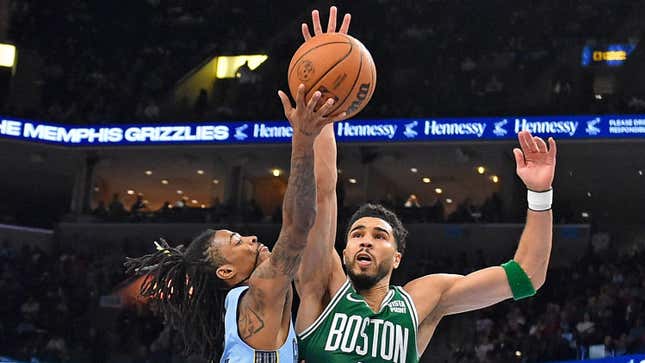 Sunday is the season finale for NFL 2022. All that is left until post-Labor Day is free-agent signings, trades, the NFL Draft, and position battles in practice. Sure some of you are looking forward to the speculation, but that can't possibly compare to seven hours of actual game action. For those of you needing an NFL NicoDerm patch, the NBA is here for you.

The season is more than halfway over, and every game assumes even greater meaning from here through mid-April. Surely many of you have Super Bowl Sunday obligations to fulfill, but with a Monday and Thursday with no NFL action, as well as an open Sunday afternoon, click on some NBA action. The regular season is heating up.

*Disclaimer, don't get mad at us about any surprise scratches. You all once watched Patrick Mahomes play a Super Bowl without three starting offensive linemen.