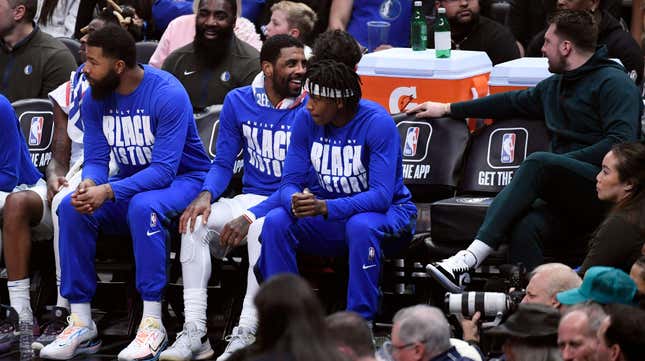 Did you take a puff of your inhaler? A shot of dark liquor?
No judgment here on whatever was necessary because that NBA trade deadline was quite active, even if the most frenzied part was not the final hours. Kevin Durant was traded from the Brooklyn Nets after 1 a.m. EST on Feb. 9.
With that part of the NBA calendar complete, it's time for a break. With the Super Bowl having just been played, let's all put an umbrella in our drinks and relax.
There are only four days of NBA regular-season action from Feb.13-22. Take casual enjoyment in these final matchups before the all-star break. Then take a sports detox before the sports calendar sprint to June.
*Disclaimer, for those upset with NBA players taking time off in the days leading up to the all-star break, get a life.