After the Sixers blew the '76-'77 finals to the Portland Trailblazers, the franchise adopted the regrettable slogan, "We owe you one!" Well, contemporary Sixers fans owe the franchise that finally paid in full in 1983.
Even though there are no games with fans on the horizon, roundball fanatics have been billed for next season.
It's hard to believe, but there is an upside to a 20 percent increase for my Sixers season tickets and imminent payments for a 2020-21 season that may not happen with fans. I recently moved three rows closer to the court in a very exclusive neighborhood behind the Sixers bench. I'm fine with it since I'm a hoopaholic.
I was forced to commit to retain my season tickets. It's the same for every NBA fan, who has the rights to 41 regular season games, plus two meaningless exhibition games.
It will be a long time before events are slated as normal at arenas and stadiums. Those types of mass gatherings will be the last to return. The coronavirus is surging in many states. A solution is not on the horizon. A vaccine remains months away, at best.
G/O Media may get a commission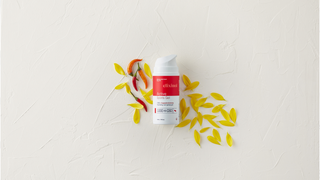 A few pals who are longtime season ticket holders are ticked off by the billing.
A friend who has had Golden State Warriors tickets since the mid-80s is borderline apoplectic. My buddy, who asked to remain anonymous for fear of reprisal, has made a pair of payments but asked for a deferment, which he received.
"I find it reprehensible that they're billing at this point," he said. "I sent an email upstairs to the director of ticket sales and he understood my situation and my payment for July was moved to November."
My Steph Curry-loving amigo asked the ticket director how many season ticket holders have asked for more time. "I was shocked that he told me that (only) 200 out of the 5,000 season ticket holders he deals with asked for payments to be pushed back," he said.
However, those in the San Francisco metropolitan area can perhaps afford to spend during the economic collapse caused by the novel coronavirus. My friend's tickets, which are lower bowl, near mid-court, are over $500 each and he dropped $29,000 each for a seat license when the Warriors moved into their new plush digs at the Chase Center. Despite having tickets for more than a generation, he's thinking about selling the license and his seats along with it.
"I don't know how you bill for something that's not happening any time soon," The Dub Nation member said. "My greater concern is that they may decide to open and at my age (mid-60s), I don't feel like risking death to go to a game. But the reality is that there is no way on Earth that we'll be opening up soon."
Who can blame him for feeling that way? After reading about how Jerry Rice's daughter felt as if there were glass in her lungs after contracting Covid-19 in Dallas, who wants to live through that agony?
It's going to take some time until the majority of Americans are comfortable returning to a gathering of 20,000 or so people. According to a recent Yahoo Finance-Harris poll, which has nothing to do with Sixers owner Josh Harris (or the numbers might be very different), the majority of sports fans indicate that they are not ready to attend any in-person sporting events this summer or fall.
The poll, found the majority of respondents, 70 percent, feel "not at all comfortable" or "not very comfortable" attending a sports event in person this summer. Only 10 percent surveyed say they would feel "very comfortable."
Also, 72 percent of respondents say they will not feel comfortable attending a sports event in person until at least next summer.
That's understandable. Fans will return when there is a vaccine.
A number of friends, who are part of my ticket group, are in line with those with the Harris poll's respondents. They stressed that they will definitely be back when there is a schedule and it's safe.
Another friend, who has had New York Knicks tickets since the early '90s, is upset after being billed last month. He asked for anonymity since he's afraid that Knicks owner James Dolan will attempt to take away his season ticket membership if his identity is revealed. However, the frustrated hoops devotee, who has excellent seats, delivers a salvo for his beloved team.
"Leave it to Madison Square Garden and James Dolan to continue to stick it to Knicks fans," he said. "Clearly there's no way human beings are returning to arenas anytime soon and God only knows when the 2021-22 NBA season will actually begin. But sure, make us long suffering ticket holders pony up right now for the privilege of watching yet another Knicks squad that has zero chance of making the playoffs next year. Twenty-two teams qualified for the NBA restart and of course the Knicks weren't one of them.
"On top of all that, I have to worry that my season ticket payment goes towards Dolan's slush fund to help re-elect Donald Trump. Both of them should go find another planet to live on."
A few of my Sixers fan friends feel the same way about the aforementioned Harris, who also owns the New Jersey Devils. Another pal, who requested anonymity, has been a Sixers season ticket holder since the mid-90s. He couldn't resist chiming in.
"I wouldn't be surprised if Josh Harris charged a quarter for the use of the urinal whenever we can return to the arena," he cracked. "Harris only cares about money. I've gotten no breaks for being a fan through all of the terrible years. But I guess I shouldn't be surprised since you look at what Harris has tried to pull."
The Sixers fan is referring to Harris' decision to reduce the salaries of the Sixers and New Jersey Devils personnel shortly after the pandemic struck in March. Harris, who is reportedly worth $3.7 billion, planned to force at-will employees who earned at least $50,000 in salary to take a 20 percent pay cut. Harris also wanted front office and coaching staff members to voluntarily agree to a pay reduction.
Harris and the Sixers were shamed via social media, spurring the organization's immediate about-face and pullback on the salary reduction requests. To Harris' credit, his change of heart was quick and was sorrowful.
"Our commitment has been to do our best to keep all of our employees working through this very difficult situation," Harris said in a statement. "After listening to our staff and players, it's clear that was the wrong decision.We have reversed it and will be paying these employees their full salaries. This is an extraordinary time in our world unlike any of us have ever lived through before ... To our staff and fans, I apologize for getting this wrong."
Even tycoons, who can handle the financial fallout of an unprecedented pandemic, make mistakes. It'll be curious what's next for Harris, who is apparently in the hunt to purchase the distressed but incredibly valuable New York Mets franchise.
Harris isn't the only owner who has been tempted to deal with the bottom line during this economic disaster. It's a mind-boggling and frustrating time to be an owner, player, or fan.
Who knows when normalcy will return? When Dr. Zeke Emanuel, an oncologist and senior fellow at the Center for American Progress informed the New York Times in April that events won't resume until October 2021, I believed the bioethicist was out of his mind. Now I think Emanuel might be wildly optimistic.
After covering sports for many years, it's been a blast following a team I'm not connected with as a member of the media. The last time I was a fan of a squad was before I became a father back in the mid-'90s.
I forgot what it was like to root for a team. The potential of Joel Embiid and Ben Simmons is intoxicating. The vocal minority in Philadelphia, which screams for one or both to be traded, are out of their minds. Deal them, to quote former Eagle Ricky Watters, "For who, for what?"
I believe Simmons will develop a shot. It may not be a three-pointer, but if the Aussie can readily sink 8-12 footers, who is going to stop him? If Embiid gets in shape, what is he capable of?
If the Sixers hire a head coach who can figure out how to make the pieces work, how dominant will the franchise become?
I'm beyond excited about the Sixers. I paid the freight. I couldn't help it since I don't want to lose my seats and I'm a ticket degenerate. But I can't blame anyone for passing on this season.
I never thought I would miss being in the middle of the unwashed masses. I'll be there with them again when the time comes, post-vaccine, but I'll be so close to the court. I can't wait, but I'll have to, and that's the way it is for every other fan who misses the visceral thrill of experiencing NBA basketball live just a few rows from the hardwood.